Youth Drama Programs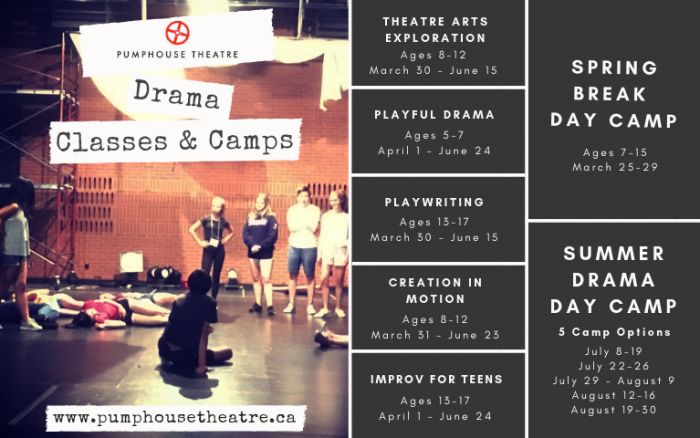 Registration for Summer Drama Camp is open!
---
Referral Rewards Program
We are pleased to announce our Classes and Camps Referral Rewards Program! Earn 10%, 15%, or 20% discounts on future registrations for one full year just by referring new campers or class participants! With this program, you could save up to $460 per year.
Click here for more information.
---
Bursary Program
In 2003 & 2004 respectively, The Glen C. Martin and Robert A. Campbell Memorial Bursaries were established by the Pumphouse to honour these two supporters and to allow children of families with economic challenges to participate in the magical world of theatre.
Please contact Kelly Malcolm, Director of Programming, at kelly@pumphousetheatre.ca to apply for a bursary.