Mump and Smoot in Something – Calgary Clown Festival
September 21, 2019, 8:00 pm

-

9:00 pm

$15 – $35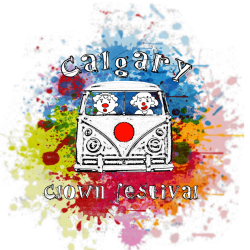 The Calgary Clown Festival is proud to have Canadian clown legends Mump and Smoot as our headliner performance this year. With a career spanning more than 25 years, these famed "clowns of horror" are back and bringing a remount of their first ever production to the Calgary stage.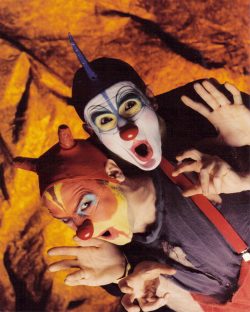 Mump and Smoot in Something
Created and Performed by Michael Kennard and John Turner
Directed by Karen Hines
Mump and Smoot live on the planet Ummo and worship the deity Ummo, as long as he might be responsive to their prayers. In "Something", Mump & Smoot delight in the chaos of a nightmarish world. Their journey takes them to a quiet cafe, a somewhat gruesome wake, and finally, a catastrophic visit to the doctor's office.
"They are a little bit Laurel and Hardy, a little bit David Cronenberg"
– Bob Remington, Edmonton Journal
"… like a Martian Abbott and Costello with painted faces."
– NOW Magazine
"Their act is the Twilight Zone version of some of the best-loved comedy classics from Laurel and Hardy to Monty Python."
– Bernadette DeSantis, The Eyeopener
---
Regular – $35.00 + fees
Student – $30.00+ fees
Show Time: 8:00 pm
Online – $15.00 + fees
At the Door – $20.00 + fees
+ 18 Only
Cabaret Show Time – 9:30 pm
Please note: This performance is rated 18+ and is not suitable for children.