Clown Snack Pack – Calgary Clown Festival
September 18, 2019, 7:30 pm

-

8:30 pm

$17 – $35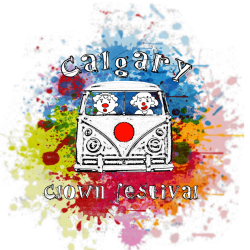 The Calgary Clown Festival Clown Snack Pack Presentation of  Tasty New Works includes three fifteen-minute shows. With the purchase of one ticket, you get access to all three shows!
---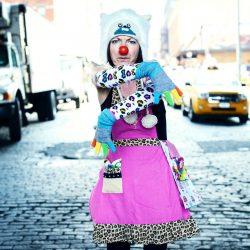 Desperate Shakespeare
by Iam Coulter
Virginia, a desperate housewife, fulfills her dreams of being a great classical actor by enacted some of Shakespeare's great roles with the aid of finger puppets. Alongside snippets of classical text compulsive bouts of rap adaptations illuminate the internal landscape of Shakespeare's great heroines.
---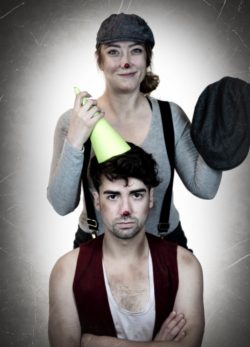 Mandated Birthday
by Pinwheel Productions
It's everyone's birthday and they want to celebrate. But be careful — Big Brother is watching. Join two Soviet comrades as they conduct a government approved birthday party for the masses. There will be government approved humor, government approved balloon animal making, and government supplied Birthday rations.
---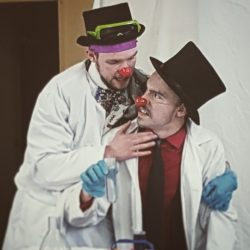 Bubbling Over
by Canplay Arts Collective
"Bubbling Over" is about the struggles of routine, friendship, and bubbles! Establishing routine is a difficult task, even for great scientists, like Jojo and Keebo; in their laboratory, they must overcome their personal tensions to create something truly beautiful: friendship!
---

Clown Snack Pack Single Tickets 
Regular – $20.00 + fees
Student – $17.00+ fees
This package gets you a ticket to tonight's Clown Snack Pack (Desperate Shakespeare, Mandated Birthday, and Bubbling Over) and Jan & Peg's Ritual Sacrifice at a discounted price!
7:30 – Clown Snack Pack
9:00 – Jan & Peg's Ritual Sacrifice
Regular – $35.00 + fees
Student – $30.00 + fees
Please note: This performance is Rated PG-13