The
 force is strong with this one… 
The Pumphouse Theatre is thrilled to present TWO international smash hits this fall: Charles Ross's One Man Star Wars Trilogy and One Man Lord of the Rings. Playing in repertory from October 18 – 29, 2016 in Calgary's historic Pumphouse Theatre, Canadian actor and uber geek, Charles Ross, brings his solo madcap creations to the stage in a pair of mind-bending whirlwind shows. Ross is a one-man epic storytelling machine. Watch as he retells each classic trilogy – all the characters, music, ships and battles – in just one act! If your kid's name is Chewbacca or Frodo, then these shows are no-brainers.
Ticket Information
On sale start: 10am Monday July 18th
AVAILABLE ONLINE at TICKETS.PUMPHOUSETHEATRE.CA
Or by phone 403-263-0079 ext. 100.
Regular Adult: $45.00
Regular Student: $35.00
ADULT VIP: $65.00
Get the VIP experience with premium seating, swag, and a meet-and-greet with Charles – the man, the myth, the legend.
Save $10-$20 when you book a double-show combo
Adult Combo: $70.00 ($35.00 per show)
Student Combo: $60.00 ($30.00 each)
Family Discount: $30.00 each. (Matinees Only. Tickets are $30 each when you purchase 4 or more.)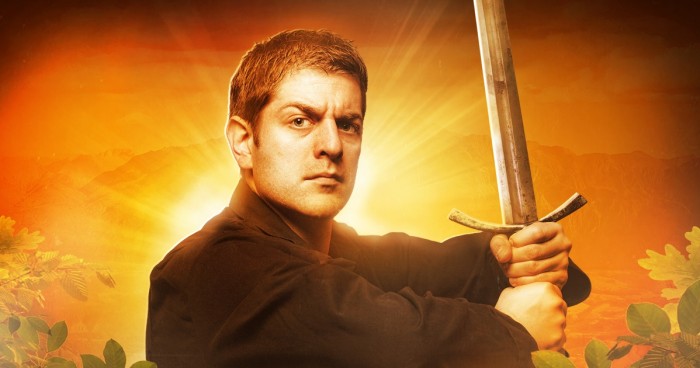 Both shows directed by TJ Dawe with lighting design by Mike Schaldmose.
One-Man Star Wars Trilogy is performed with permission of Lucasfilm Ltd. All Star Wars elements are property of Lucasfilm Ltd. All rights reserved. The Lord of the Rings and the characters, items, events and places therein are trademarks or registered trademarks