---
Artist Gallery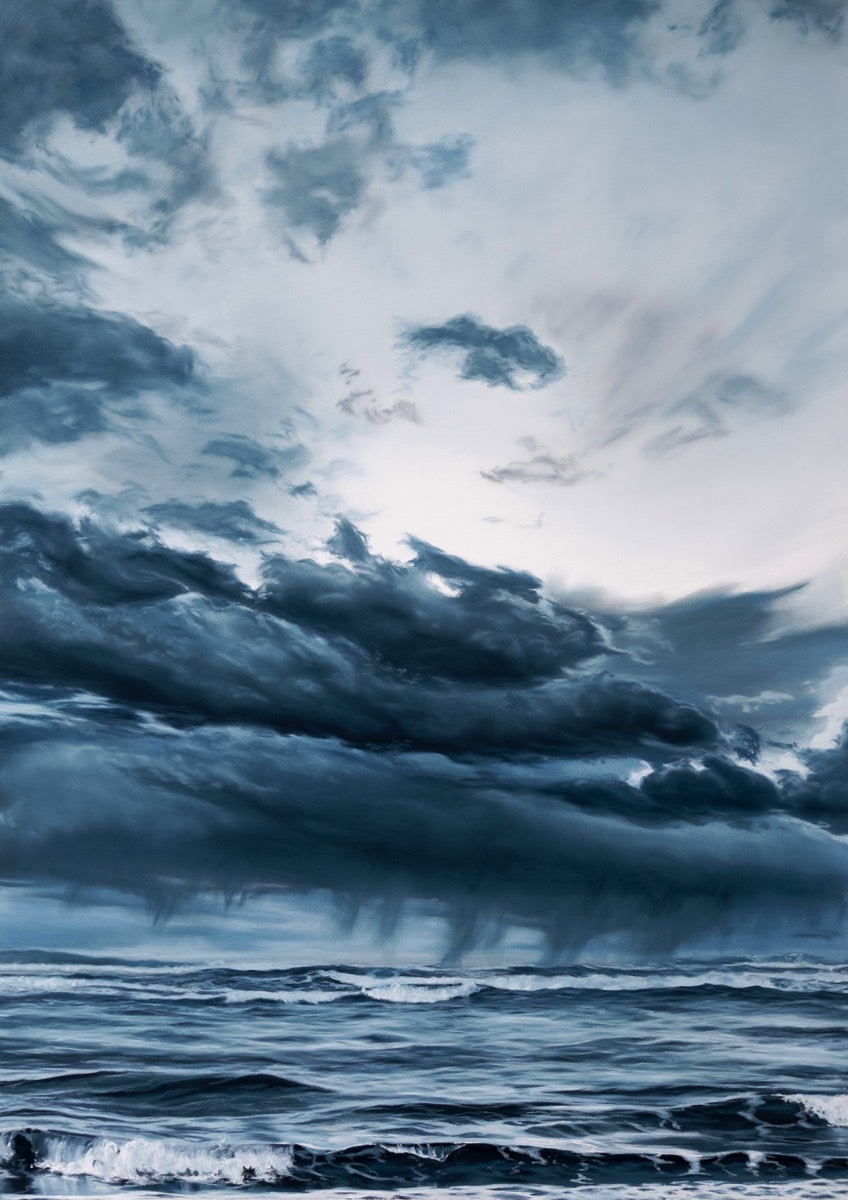 Amy Webber
Amy Webber is a self-taught artist creating realistic seascapes and mountains with a moody aesthetic. A Calgarian from birth, Amy had an affinity for the art since a young age. Following a 10-year career in psychology and neuroscience, a trip to Lake Louise sparked her interest in capturing the beauty of the mountains through photography. Amy was inspired by the work of paste artist Zaria Forman, and in 2017 she began teaching herself to render the mountains in pastel. In 2019, Webber committed to her artwork full-time, and began teaching herself to paint with oils, now her primary medium. Webber's main points of inspiration span from the Rocky Mountains to the Pacific coast with a focus on misty, mysterious scenes. Her work is included in private collections in Australia, Finland, United States and Canada. Webber was selected for the RBC Emerging Visual Artists' Program of 2019-2020.
Facebook:
@amywebberart
| Instagram:
amywebberart
|
www.amywebberart.com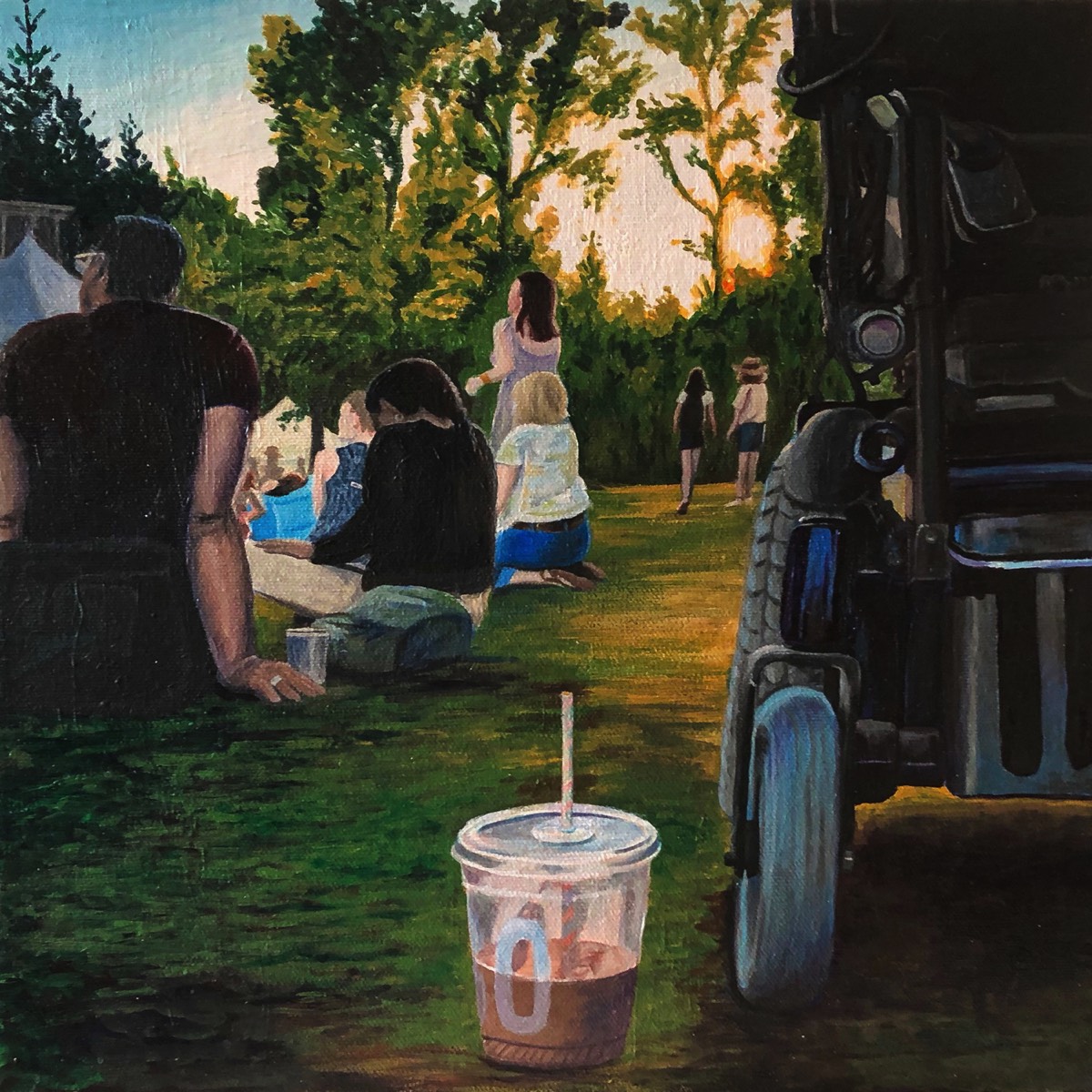 Athena Cooper
Originally trained as an animator, Athena Cooper is an acrylic and digital painter
based in Calgary. Athena's paintings are explorations of the intense colour and interplay of light found in stained glass. She has been particularly inspired by the work of Louis Comfort Tiffany and has spent several years making detailed studies of that work with the aim of replicating the look of stained glass in paint. Athena has used discoveries from her studies to turn the everyday landscapes around her into a stained glass-inspired blends of light, shadow, and colour.
Born with the rare genetic disorder, Osteogenesis Imperfecta (aka 'brittle bone disease'), and a wheelchair-user since the age of six, It is as though these images are passing through her own glass-like nature to become windows into how she sees the world. Athena has exhibited previously as part of the group show, "Can You See Us Vancouver?", presented by Kickstart Disability Art & Culture in 2017 and completed her first solo exhibit, "Find Your Heart(h)", in 2019 in Calgary.
Twitter:
@athenacooper
| Instagram:
athenacreative
|
www.athenacooper.ca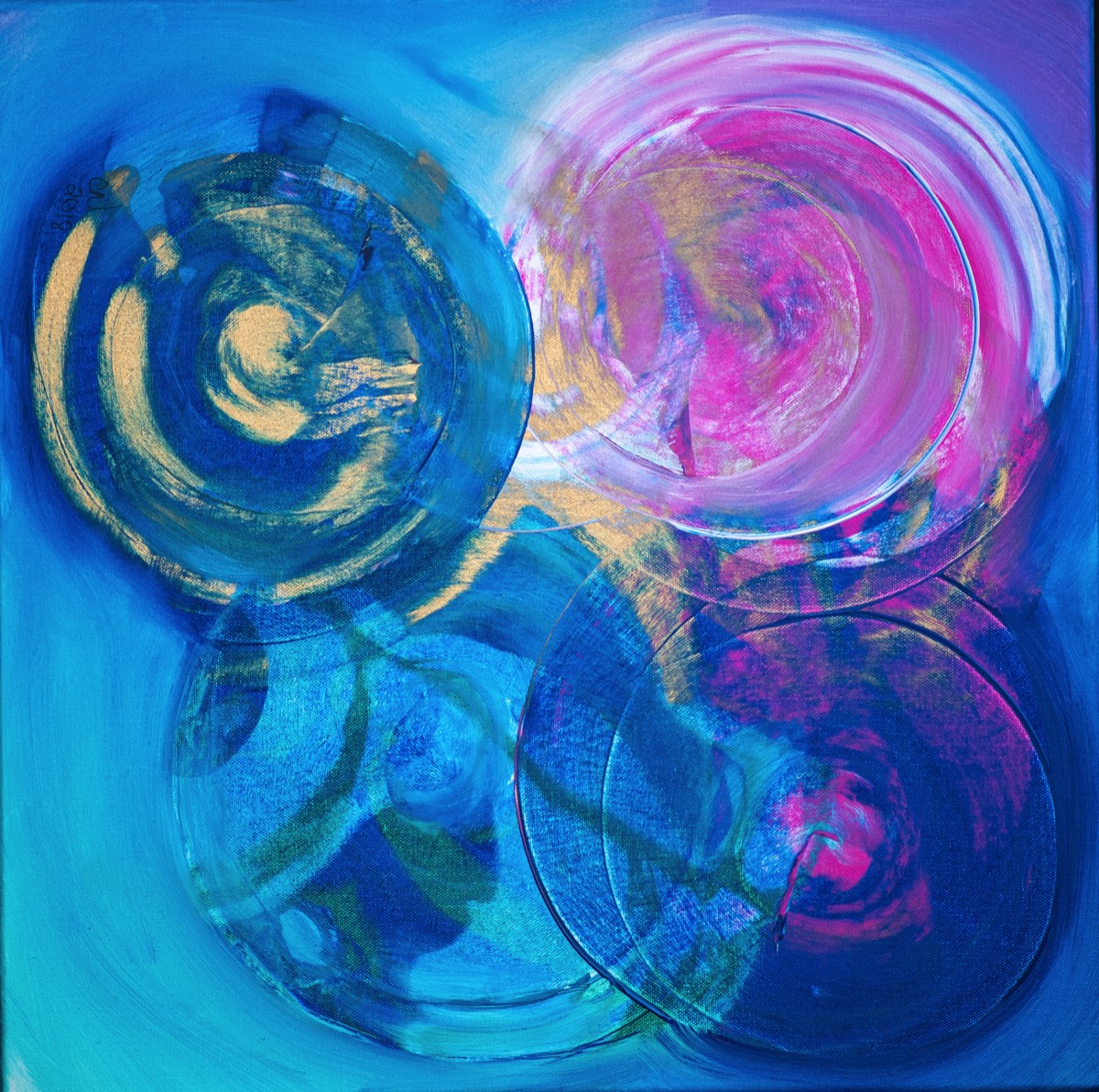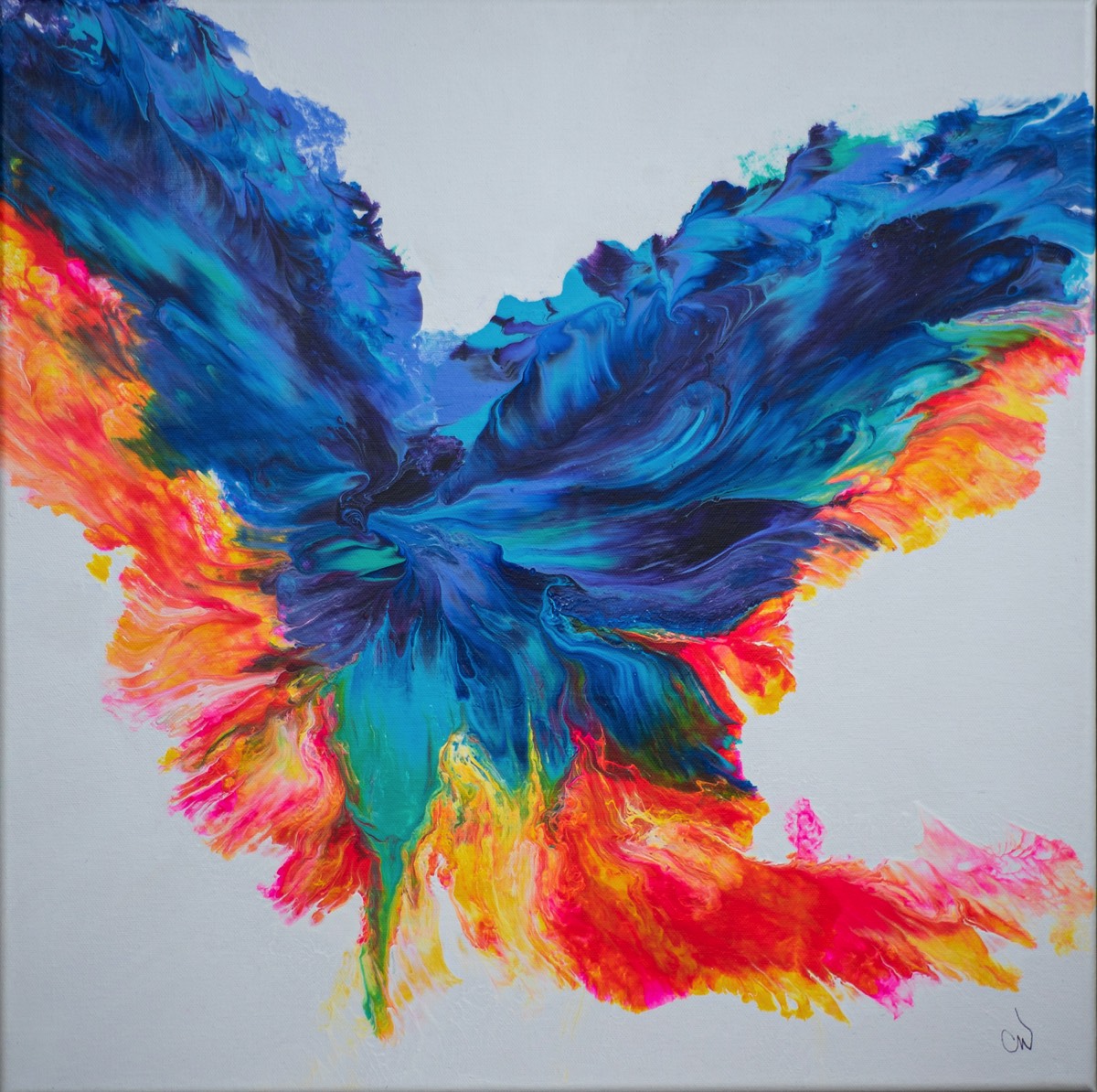 Connie Nooy
Connie Nooy is an abstract acrylic artist residing in Grande Prairie, AB. She loves the calming and therapeutic effects of abstract painting –a welcome opposite to the detail-oriented requirements of her profession as a bookkeeper. Known as The Painting Nana, Connie aims to bring beauty into the world.
Self-taught since 2017, Connie cultivates her style through experimentation, by mixing and blending her own colours, and by using a variety of materials and tools. Customers and art lovers appreciate her use of colour, her free flow style and unique approach to her work. Connie's inspiration flows from a connection to her inner energy. Her Intuition leads her to play with paint in ways that will ignite the imagination, beauty, and vitality.
Connie's work has been displayed in an exhibit produced in conjunction with Alberta Arts Festival in Grande Prairie, at the Centre for Creative Arts, Suncapsule Fitness, and at various markets in Grande Prairie, and at Beaverlodge Arts Centre and Petals on Main in Beaverlodge. She hosted her first solo exhibit in 2019. Connie enjoys pursuing opportunities for growth. As a new artist in Grande Prairie, she desires to extend her show attendance throughout Alberta, always looking to exhibit and share her work and passion.
Facebook:
ThePaintingNana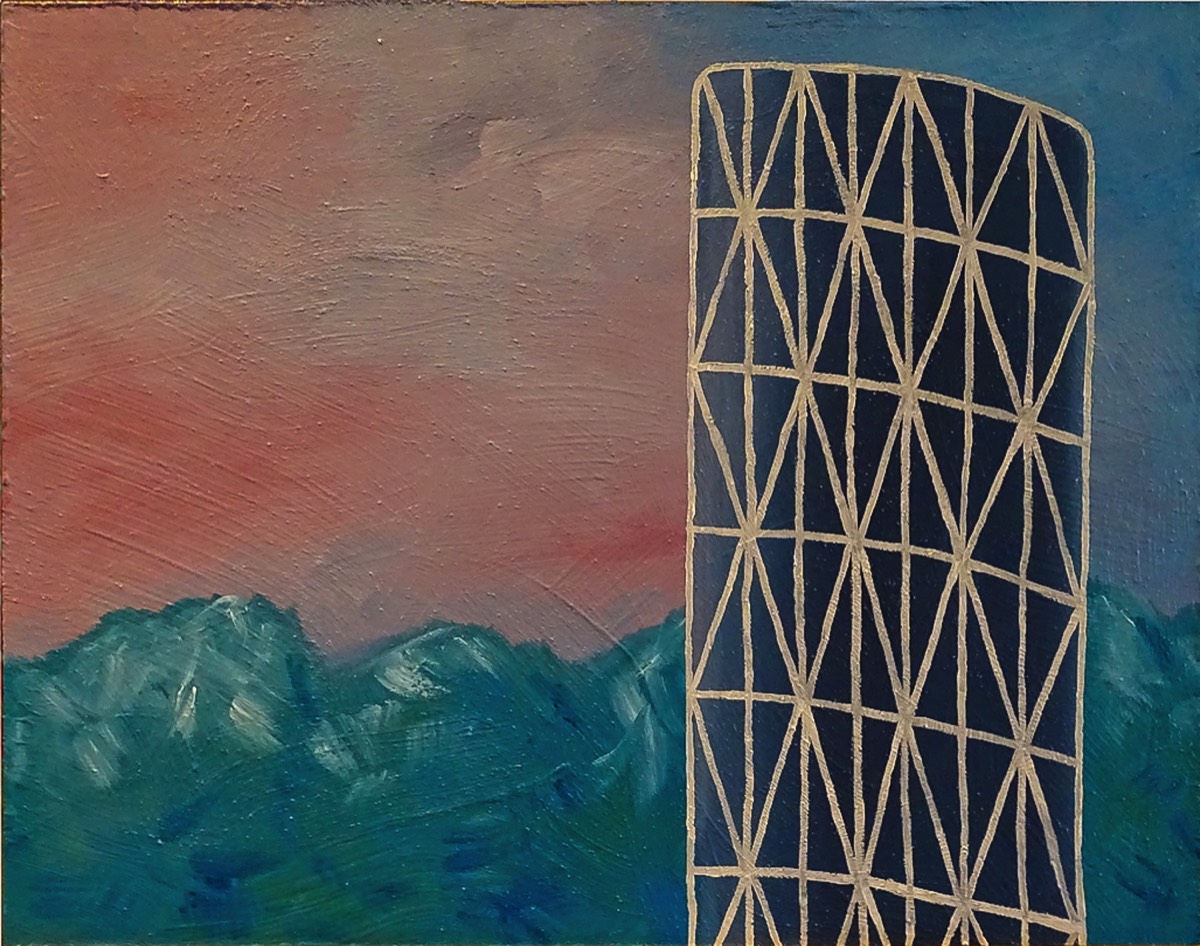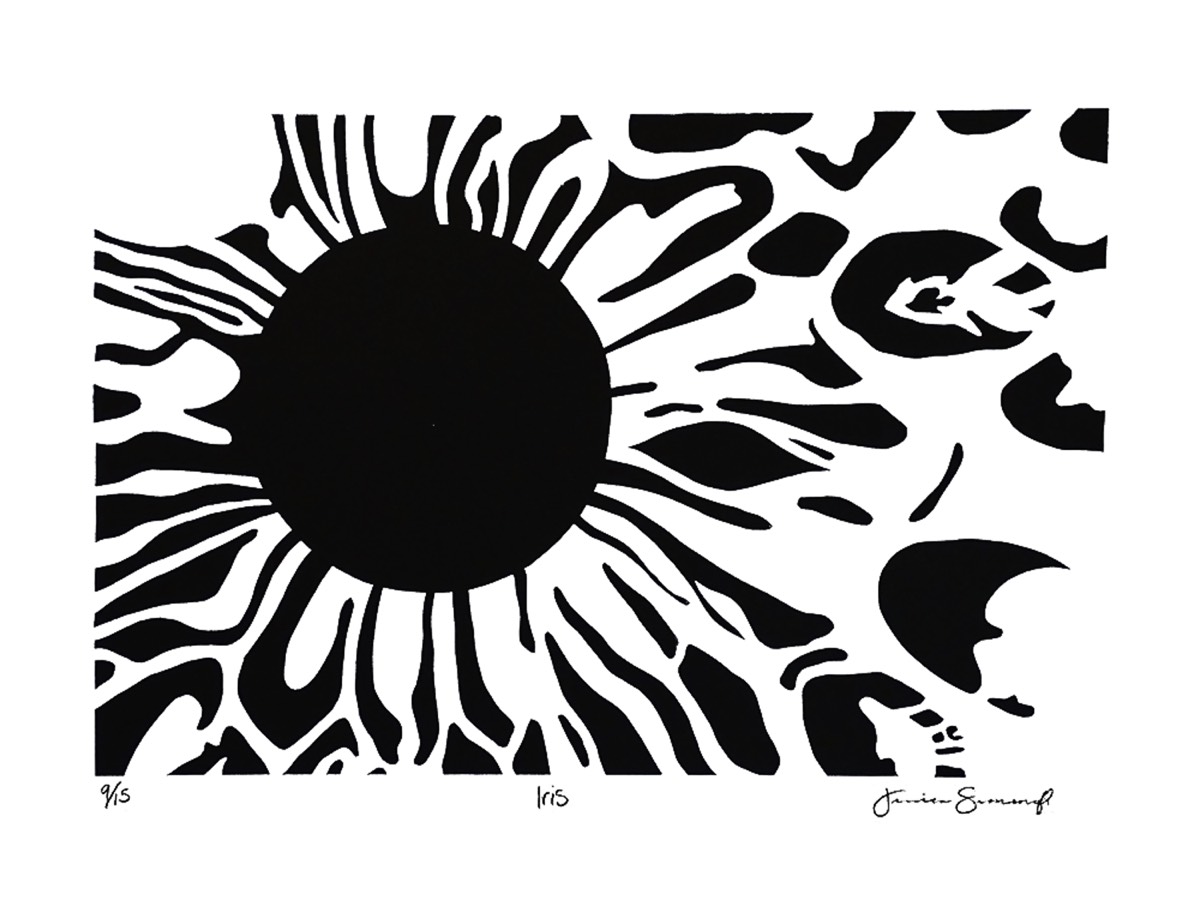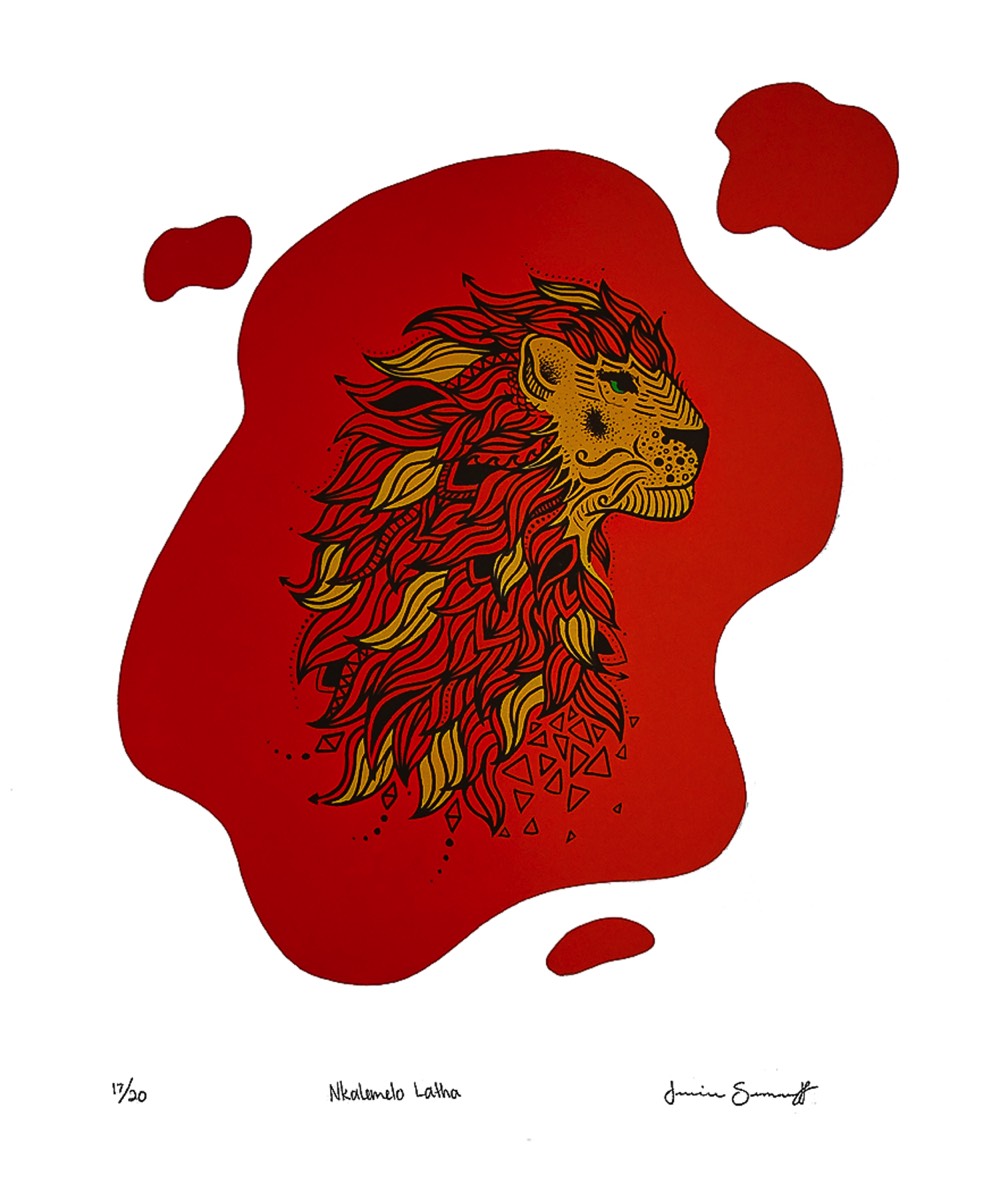 Jessica Semenoff
Born and raised in British Columbia, Jessica is surrounded by nature and her work is inspired and informed by the magnificent scenery of her home province and surrounding Calgary. Working in paint and graphite, Jessica creates representational works of plants, animals, and humans. When delving into new techniques and mediums, she explores the boundaries between realism and abstraction. The past year, Jessica has pushed her limits by creating more abstract pieces, while still incorporating inspiration from nature.
In 2020 season, Jessica will participate in several exhibitions and will mount her first solo show: Circulation Experimentation, at The Little Gallery at University of Calgary, Winter Emerging Artist Exhibit at Gallery 1313 in Toronto. Several pieces from her Luna series will be on display at the Shane Homes YMCA at Rocky Ridge Gallery in Calgary. Jessica's work also appears Faculty of Arts Dean's Office at the University of Calgary.
Recently, Jessica has been part of several group exhibitions including Independent Codependence at The Little Gallery in the University of Calgary, PULL at ArtPoint's Main Gallery, PUSH at cSPACE King Edward, and Art & Martinis at the Winter Gardens in Jamieson Place. Several of her pieces were accepted to this emerging artist exhibition in 2019.
Facebook:
@jessicasartportfolio
| Instagram:
@jessicasartportfolio
|
www.jessicasartportfolio.com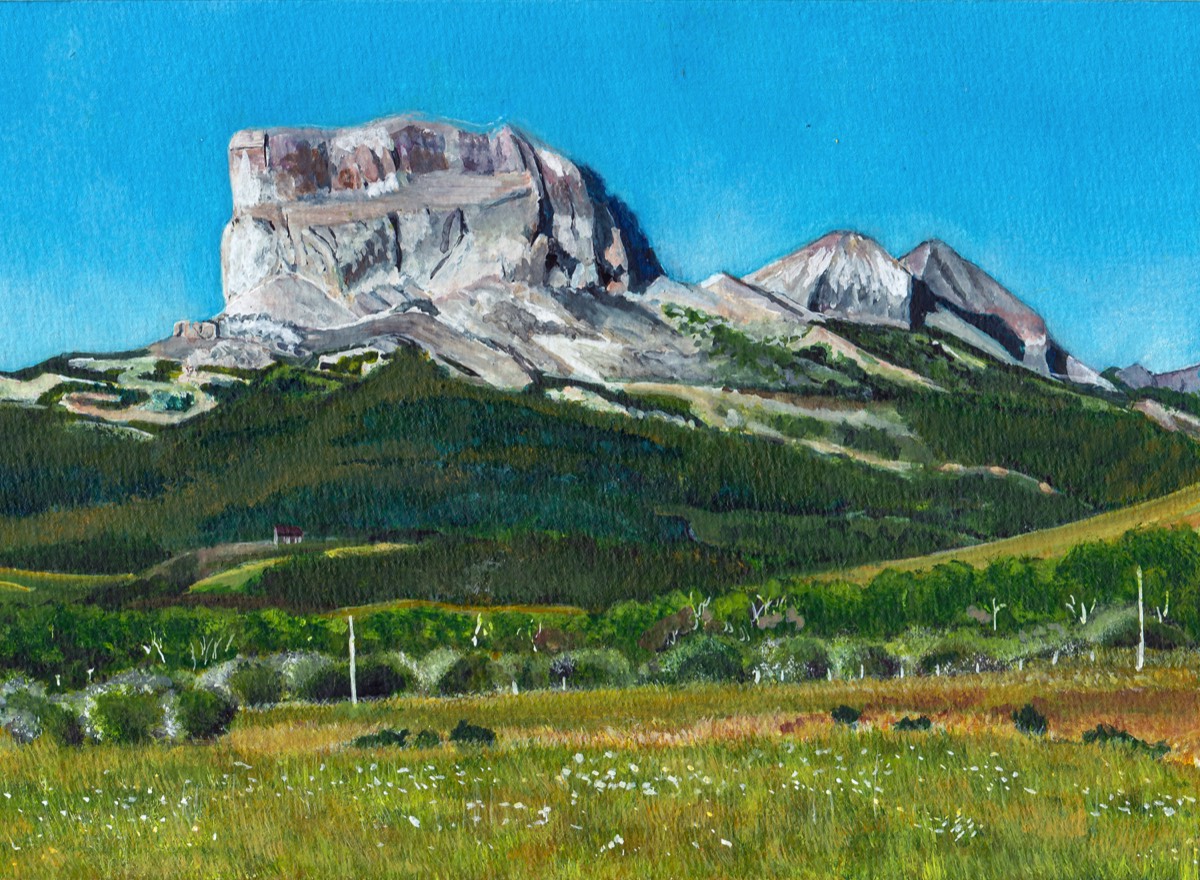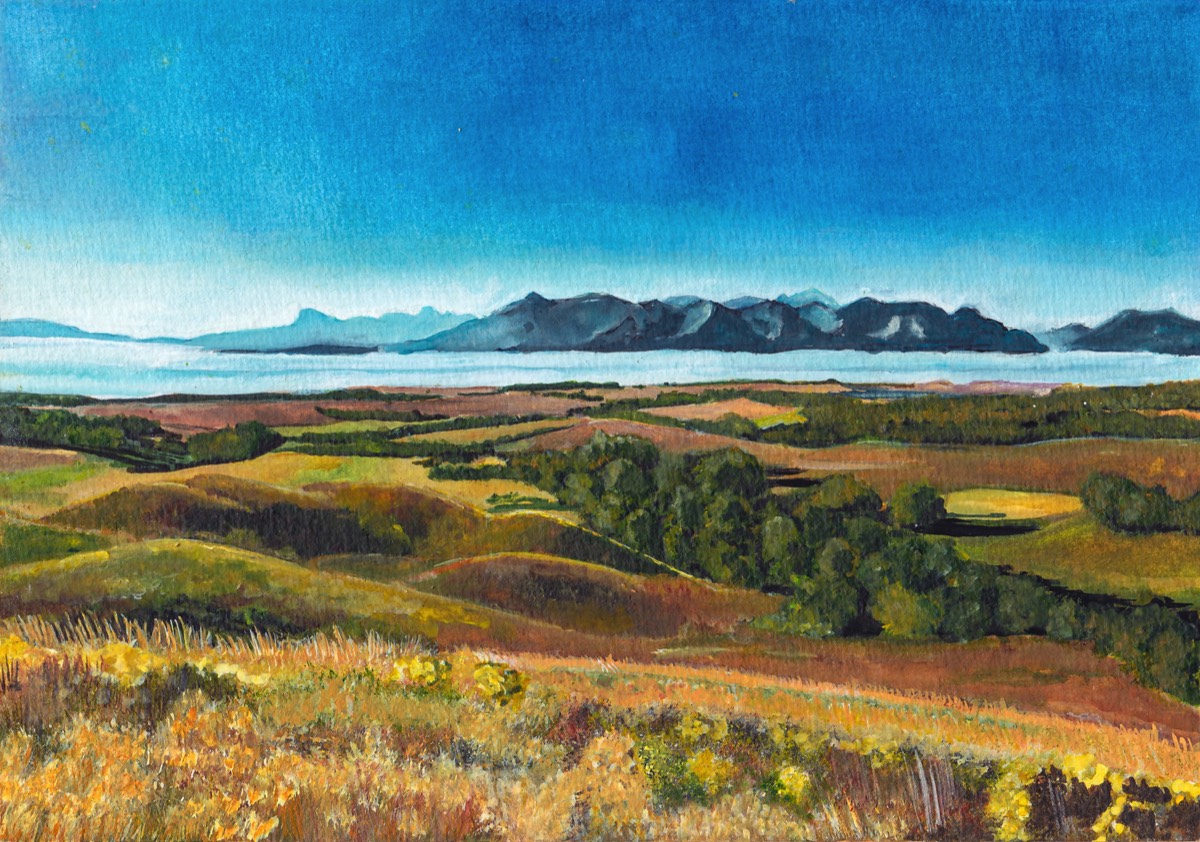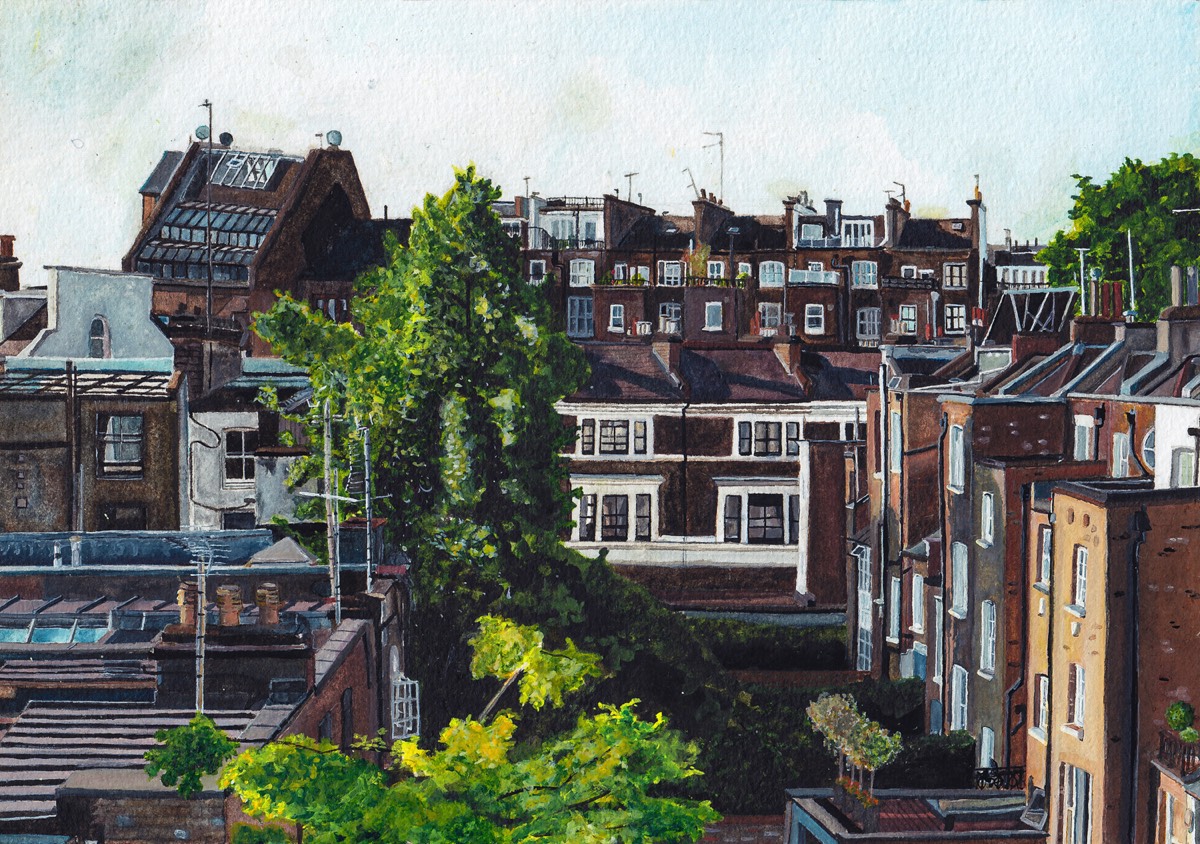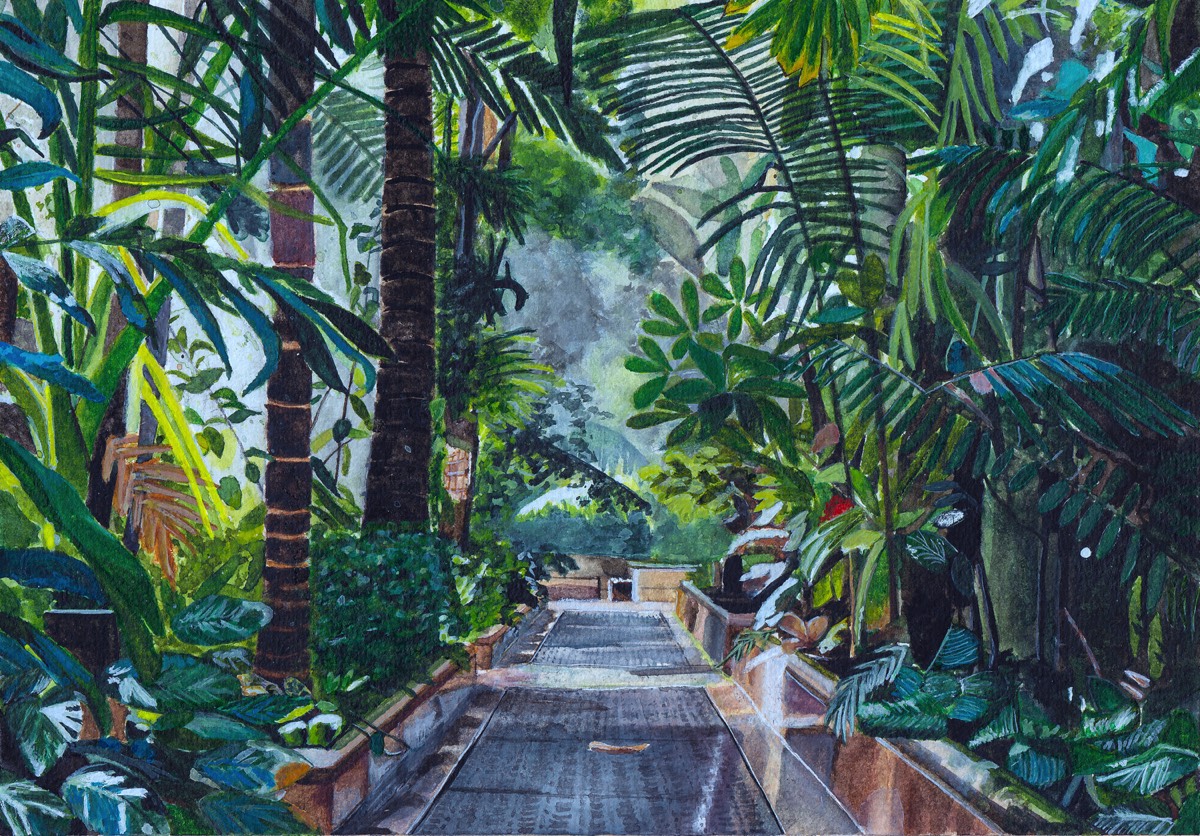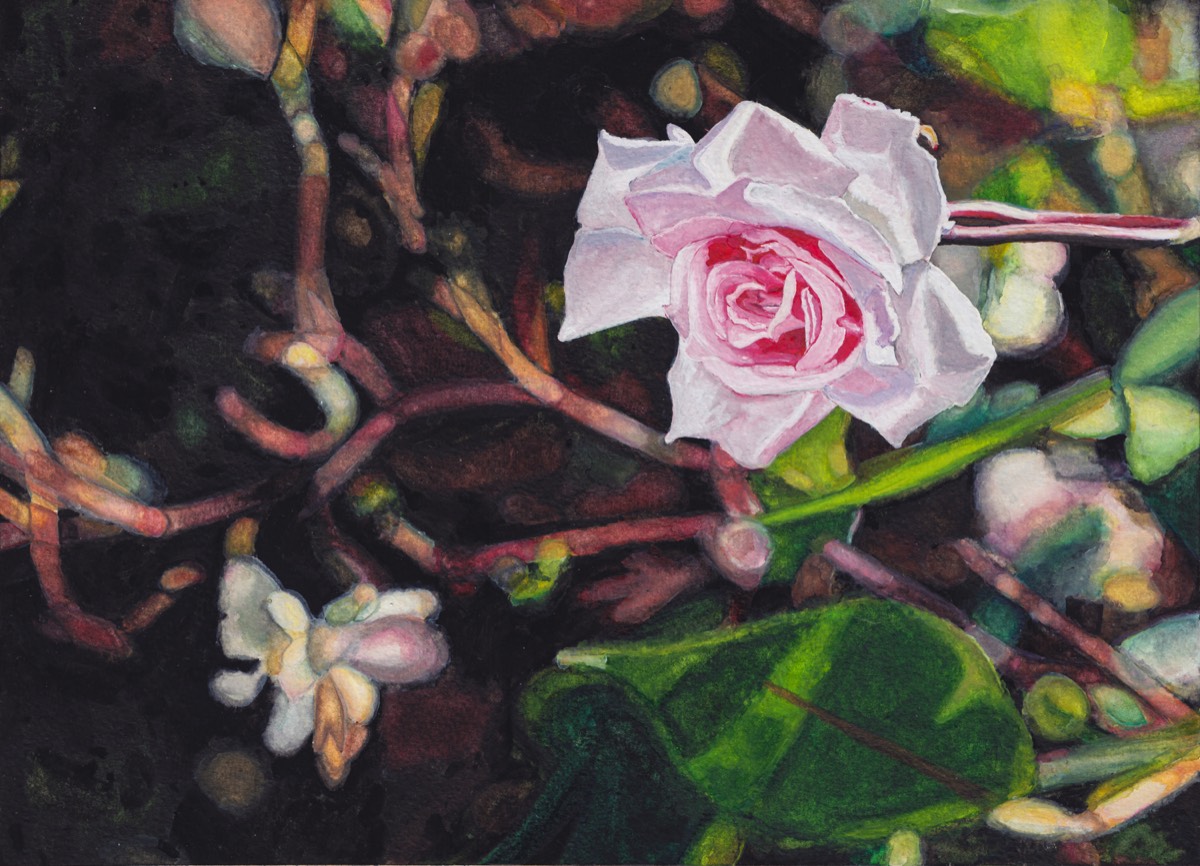 L.C. Cariou
L.C. Cariou is an artist born and raised in Calgary. She attended Concordia University and the Alberta University of the Arts (AUArts) and graduated with distinction with a BFA in Fibre in 2019. She was the recipient of a Louise McKinney Scholarship in 2017 and 2018, and the Illingworth Kerr Scholarship in 2017. She paints highly detailed watercolours investigating the vibrancy and melancholy of nature, through which she references nature on the periphery of urban built environs/structures and explores ideas related to the environment. The detail of her work takes time and delicacy to complete. Her precision examines and records her subjects with scientific fidelity, and honours the allure of nature's variety. In spring 2020 her series of Alberta Geology (2019) paintings will be published in geologist Dr. Dale Leckie's guidebook, an insider's take on the geology of the Alberta prairie landscape, a sequel to his bestselling 2017 book Rocks, Ridges, and Rivers: Geological Wonders of Banff, Yoho, and Jasper National Parks. LC's collaboration with Dr. Dale Leckie provided the opportunity for Cariou to observe the Alberta prairies from its different vantage points, capturing with paint and fine brush the riveting formations of rock, rivers, undulating land and endless skies. Her second series of paintings, British Horticulture (2019 - 2020) features curated botanic and horticultural gardens. Such places have been cultivated for various uses, from scientific research to enjoyment and elegance, and flourish once established to become places for people and nature to live in harmony.
Instagram:
@lccariou
|
www.lccariou.com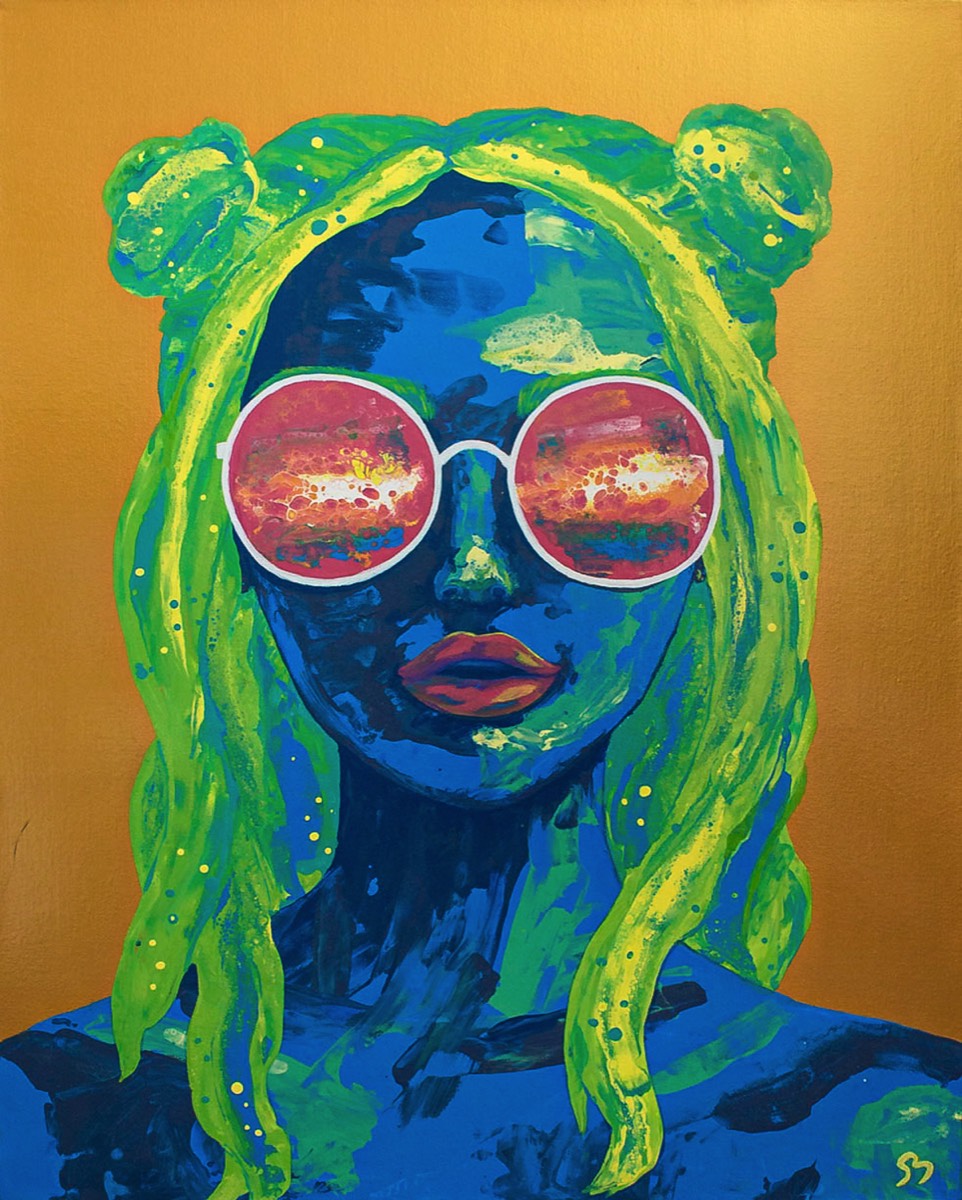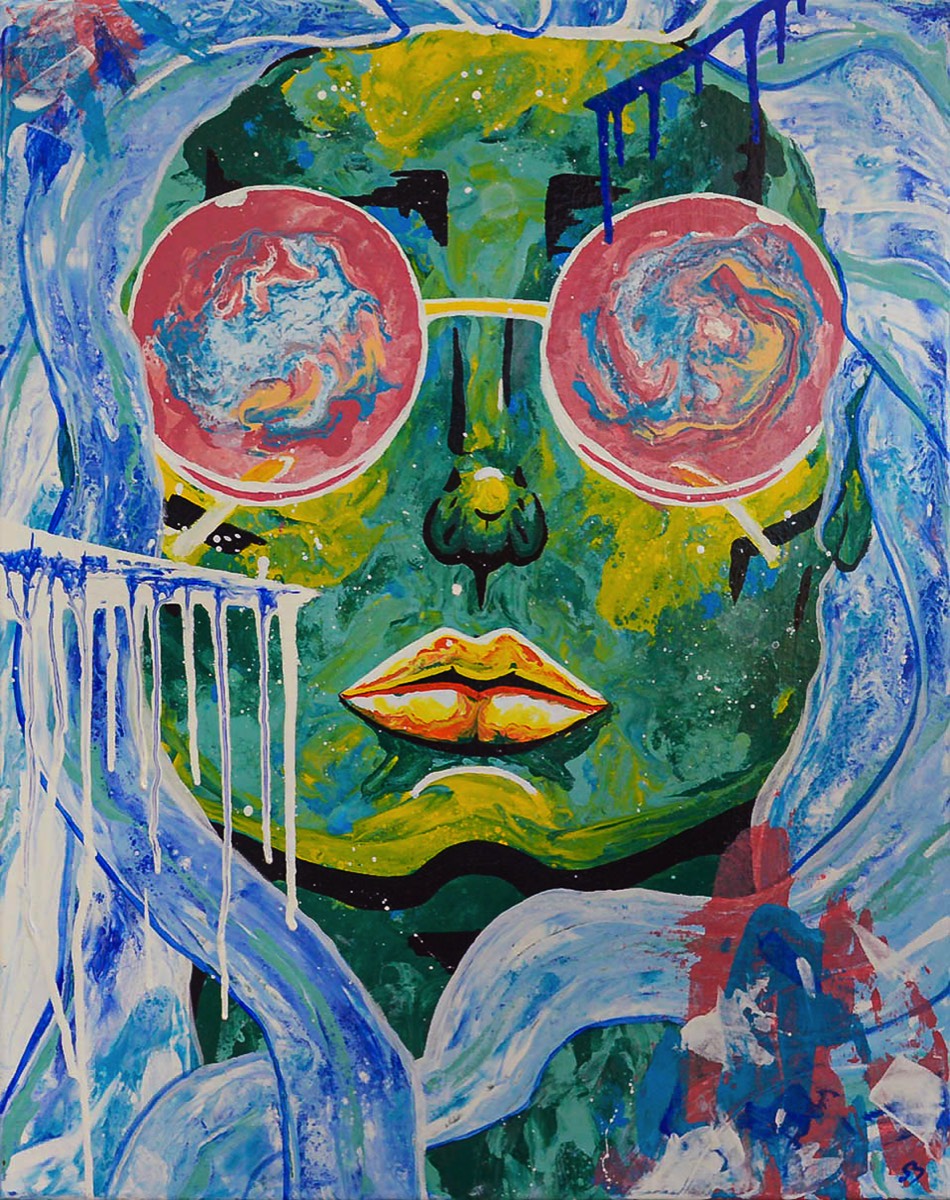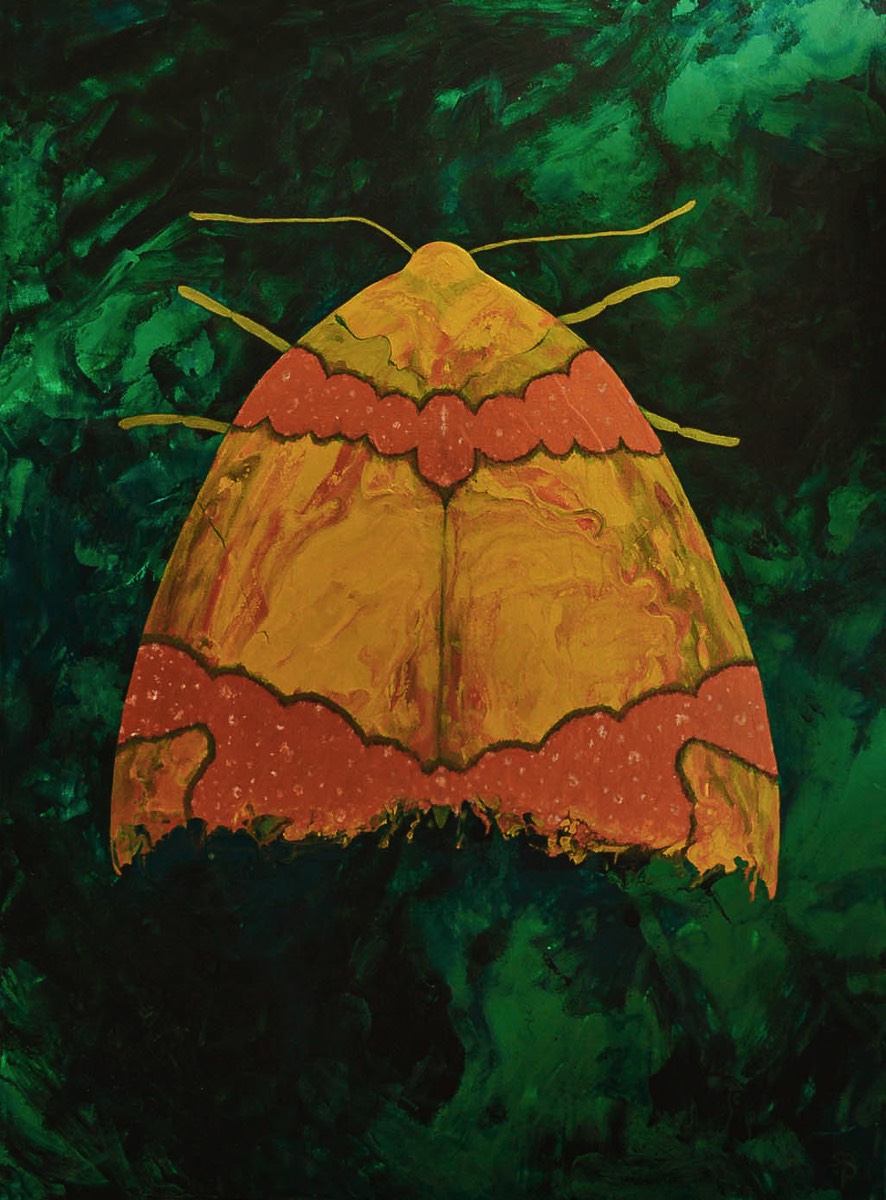 Shannon Barry
Calgary based artist Shannon Barry has spent the last two years experimenting with the unfamiliar techniques of fluid art portraiture. Through her art, she strives to capture the beauty in everything and to play as she creates. Her playfulness comes across in her pouring techniques; she uses personal lubricant rather than pouring medium and finishes her pours by blowing bubbles at them with a bubble sword before the paint dries.
Shannon achieved her International Baccalaureate Certificate in Fine Art and is currently studying English (Hons.) at Mount Royal University with a minor in Creative Writing and Film Studies. The balance between school and creativity is one that she deeply values.
Facebook:
Shannon Barry Fine Art
| Instagram:
@shannonbarry.fineart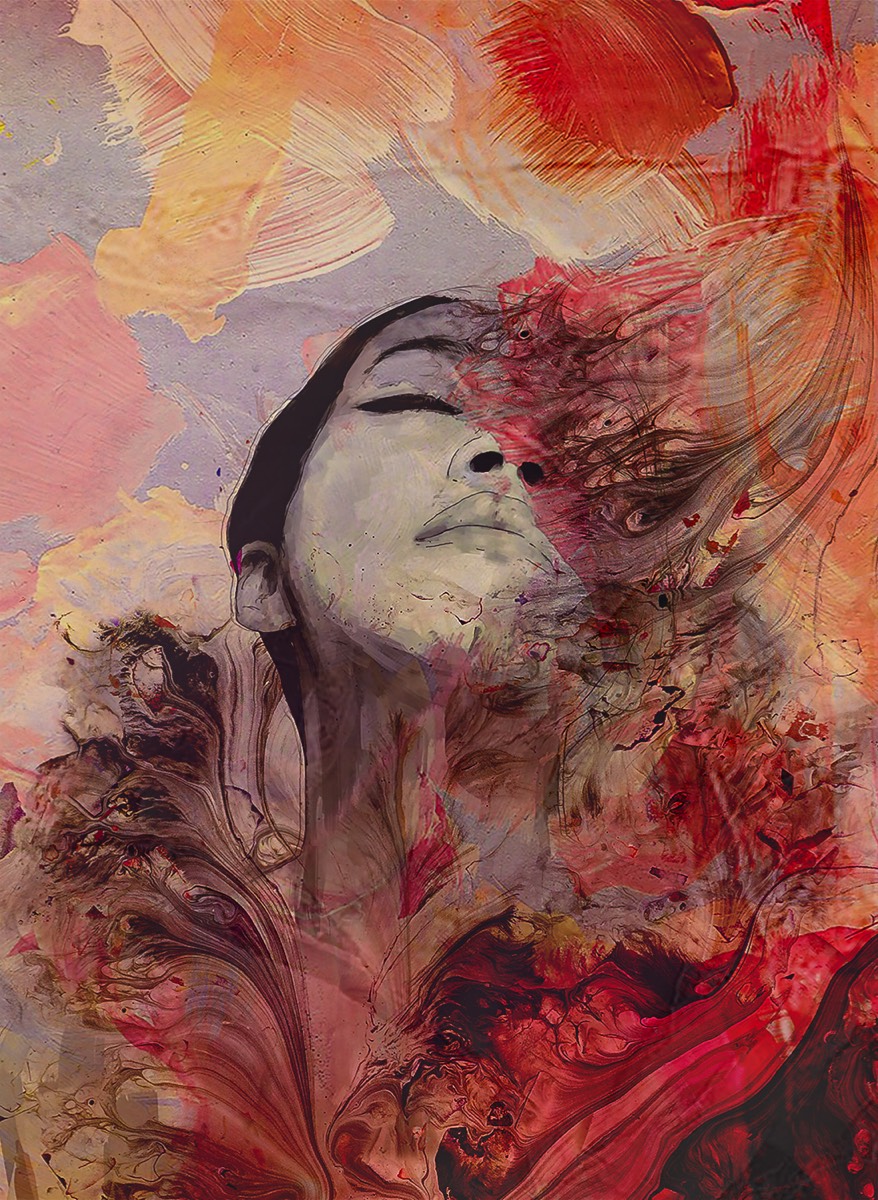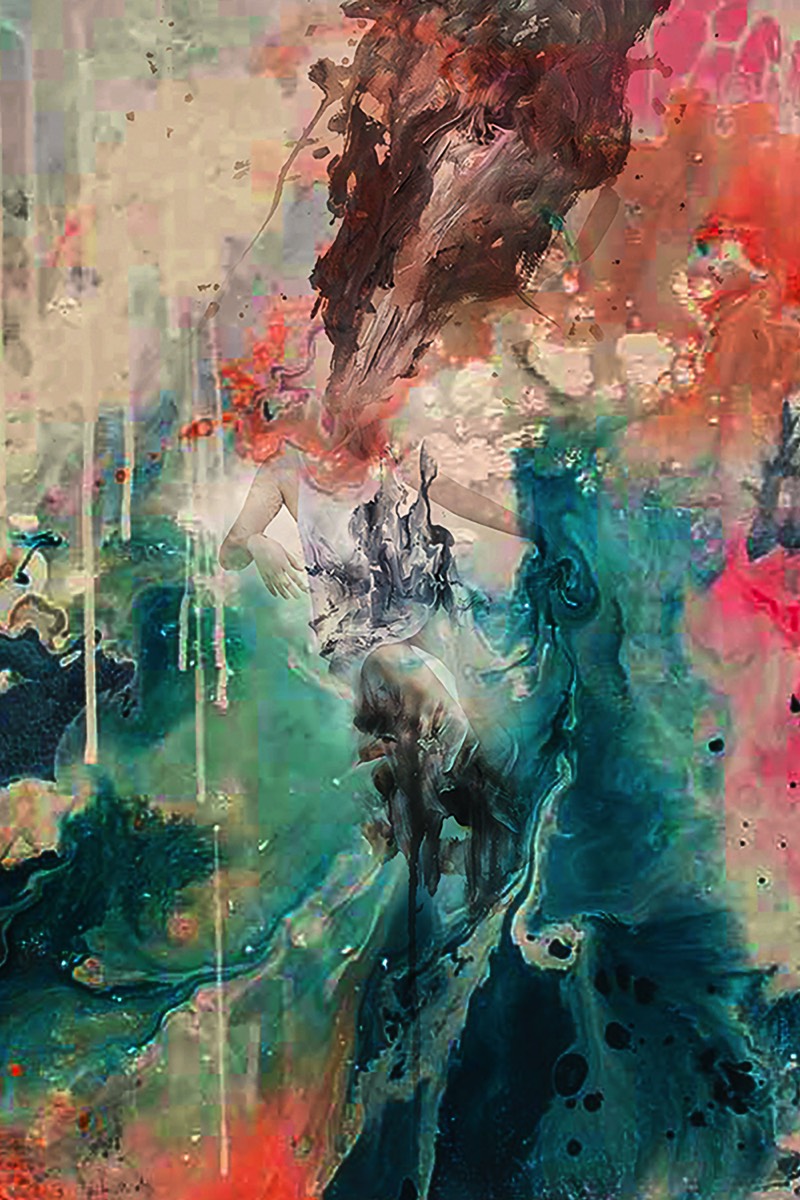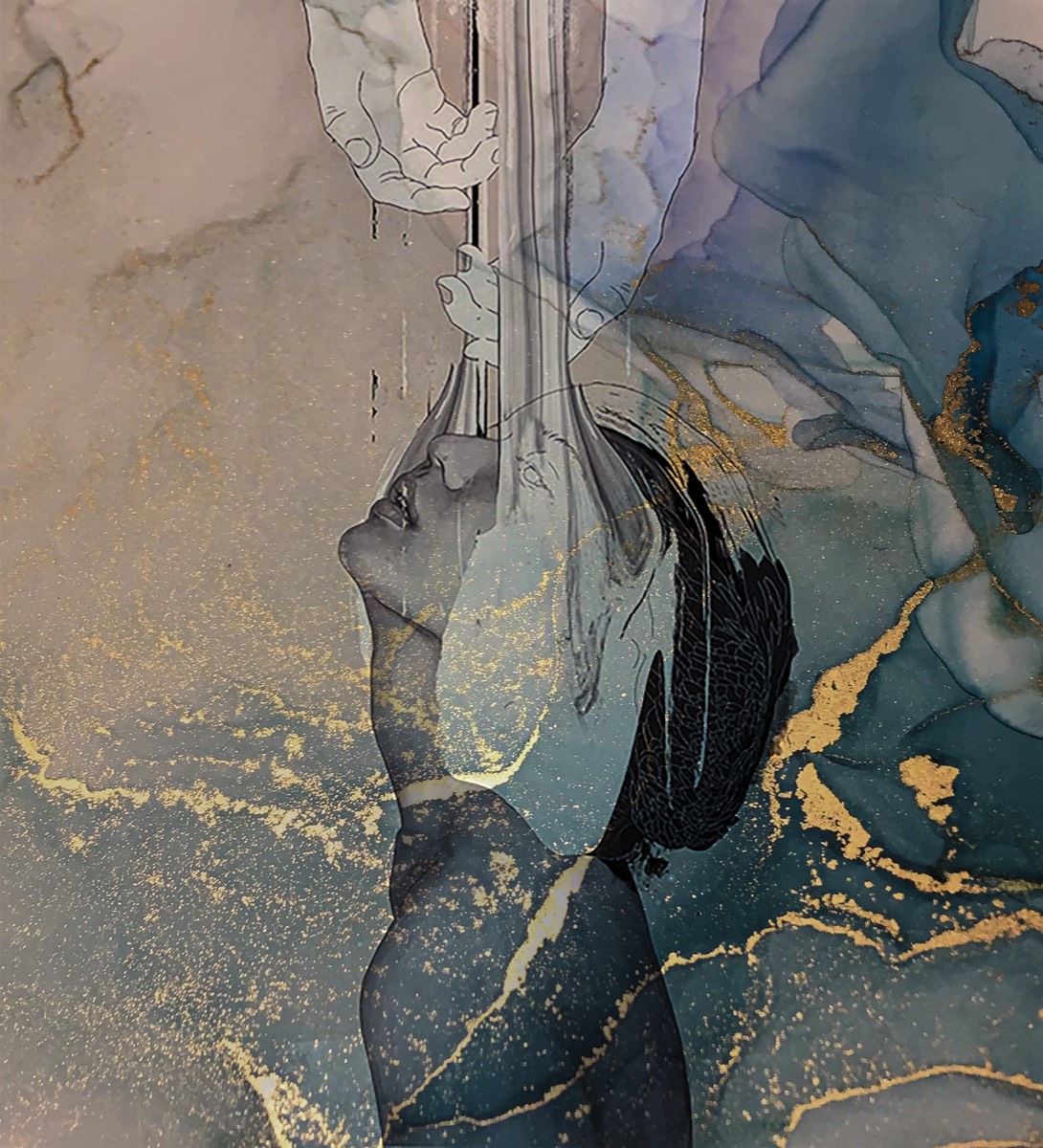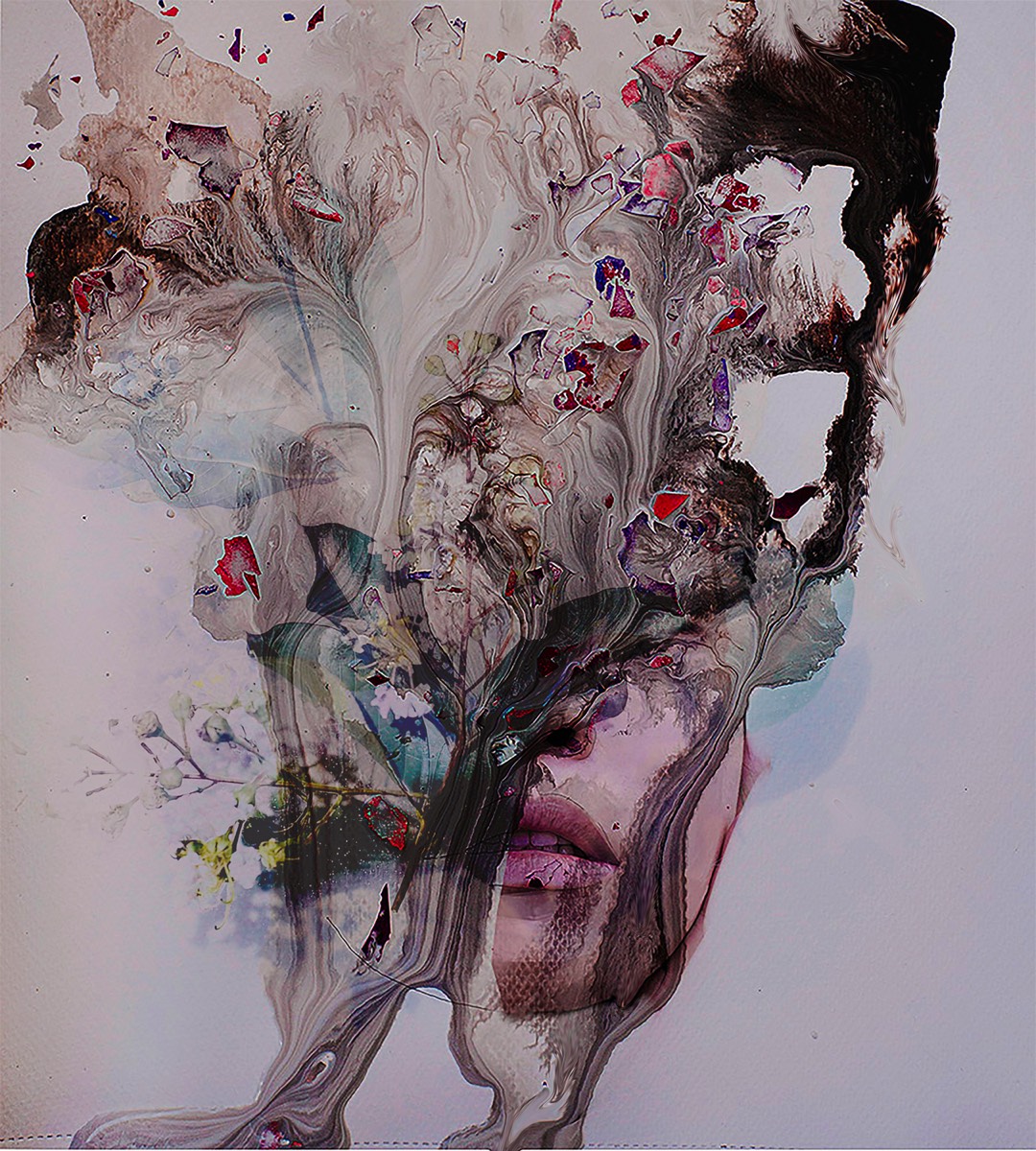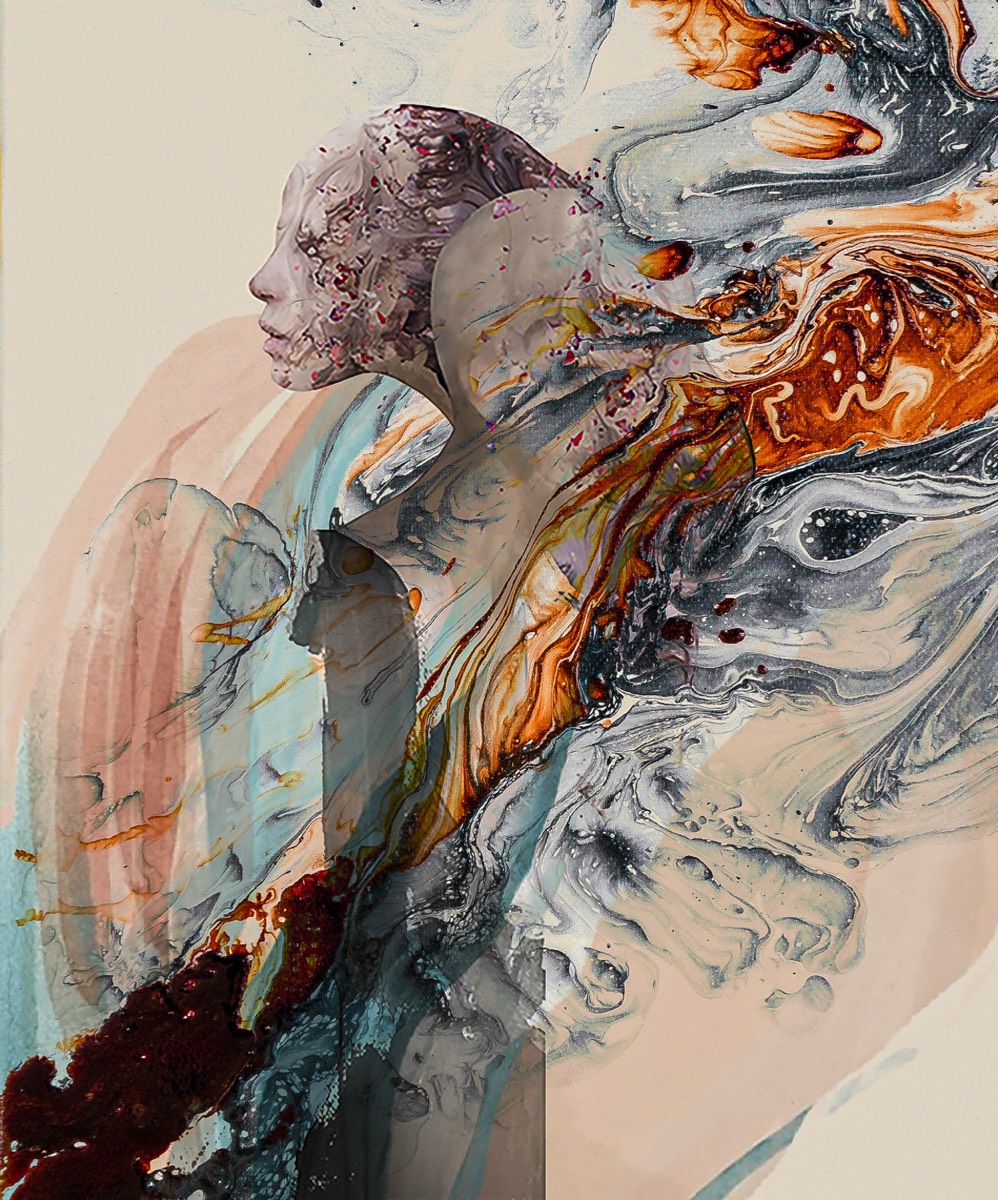 Razieh Alba

As a visual artist working in digital media, cultural issues and critical theory, Razieh uses a variety of media to express the concepts of her work. Her artistic research uses photographic imagery, video, interactivity, sound and visualization to discover and explore new ways of making the invisible visible. Since late 2019, Razieh has been engaged in research creation while pursuing her master of fine arts candidacy at University of Calgary. During this time, she created a body of work called Ecstasy of Love. As a conceptual artist engaged with cultural issues and critical theory, Razieh uses hybrid artistic processes blending sculpture, digital media and photography, and iterative research as a creation method. Her research investigates the nature of the psychology of love in contemporary art and its relation to the past art historical context of the notion of love, including narratives of inclusiveness and visibility outside normative constructs.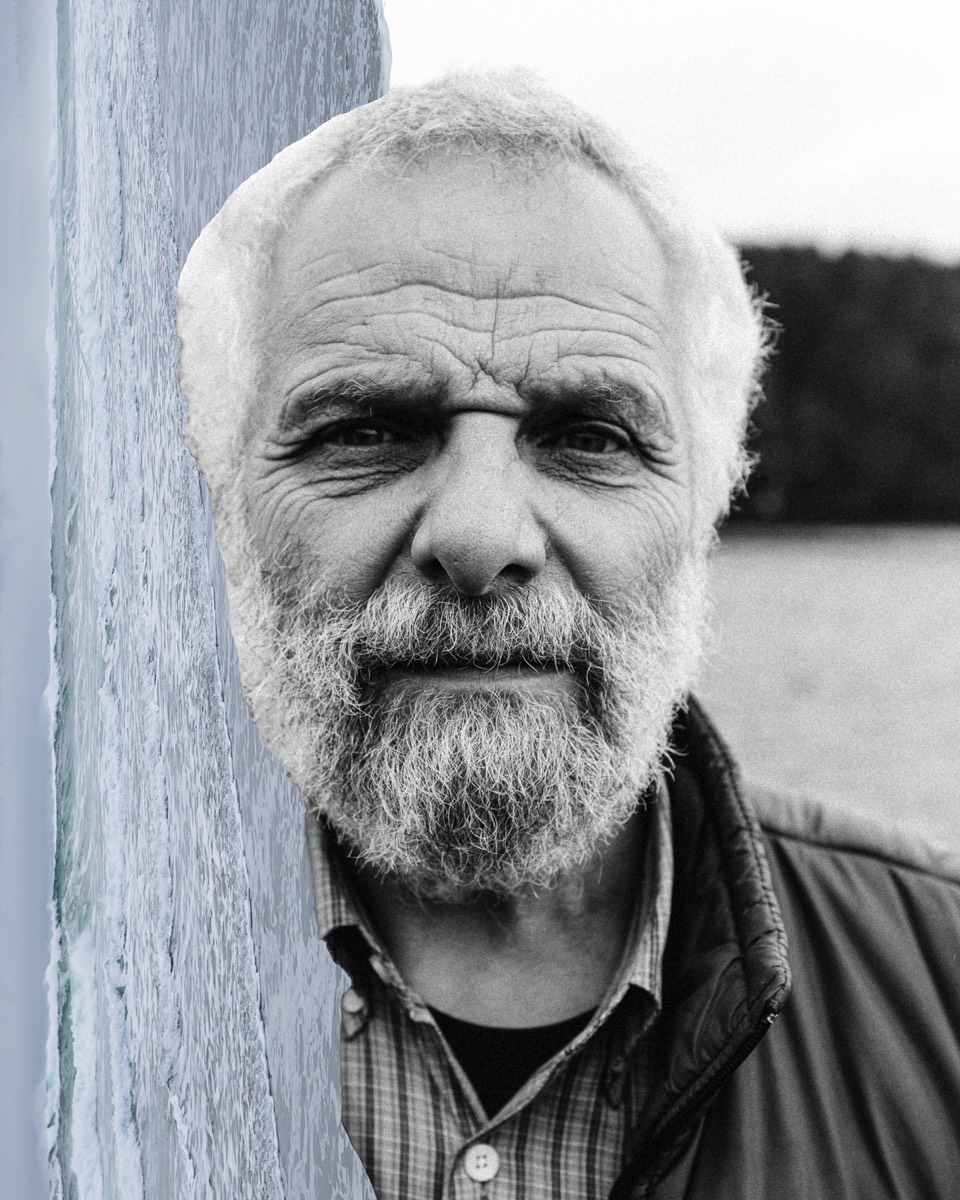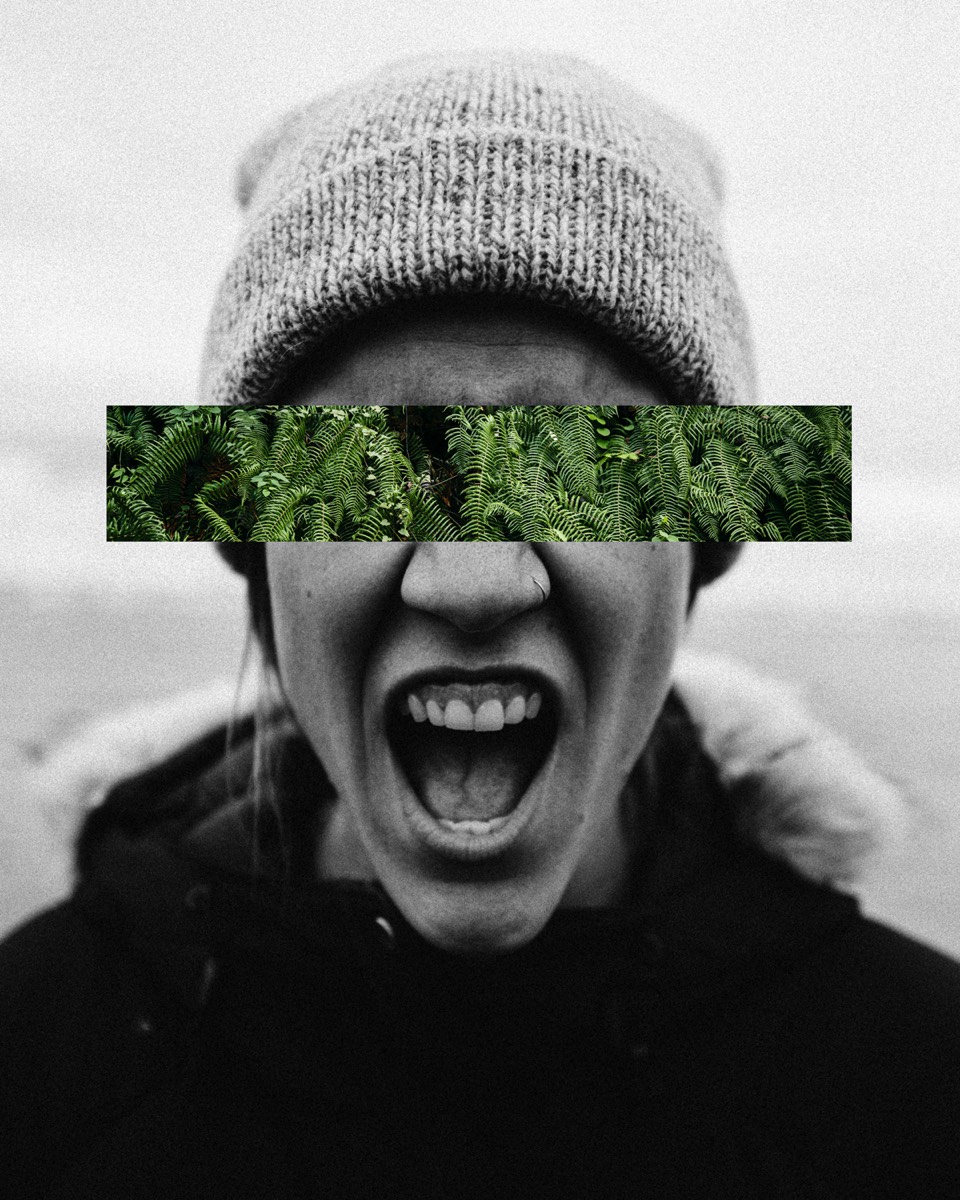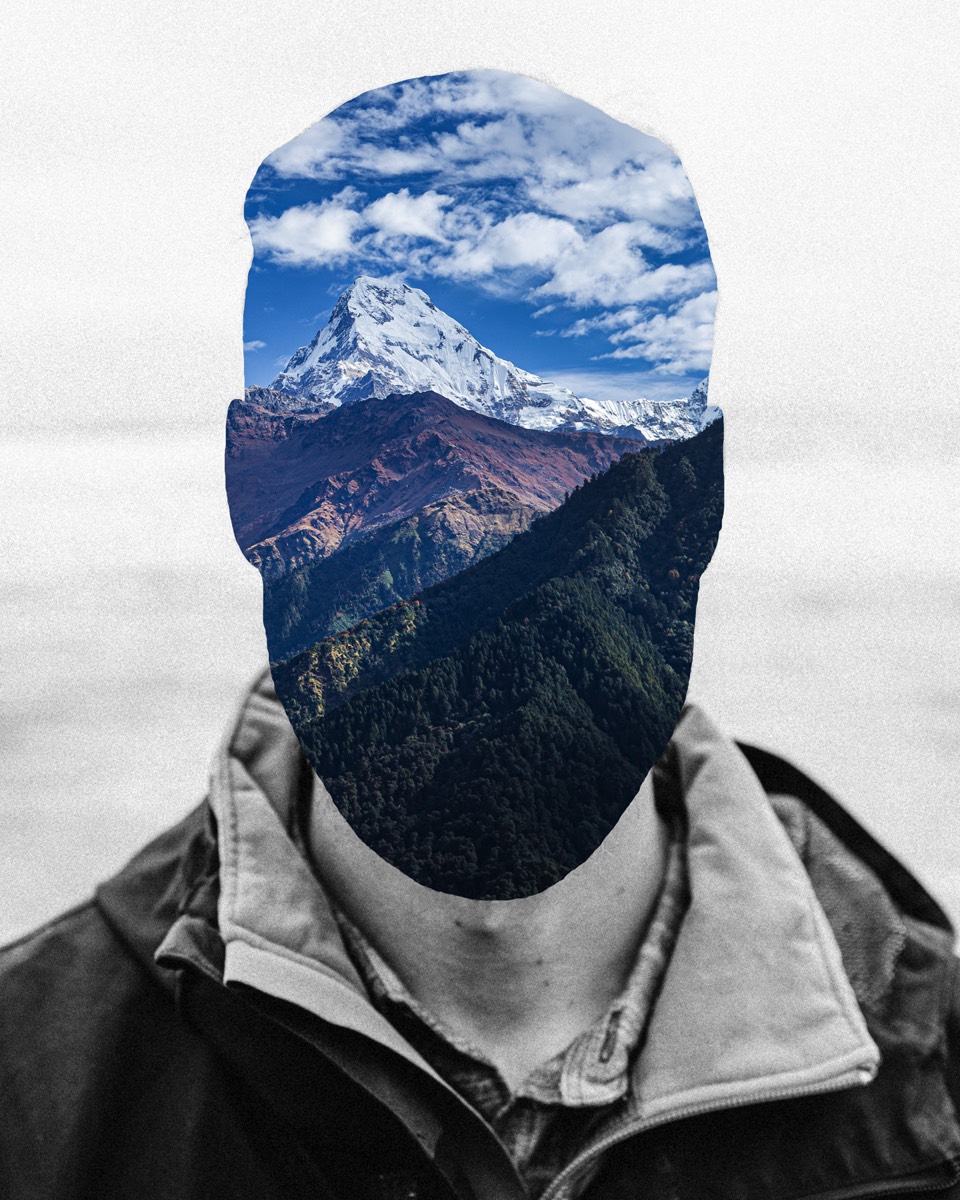 Stacey Clendining
Stacy Clendining is an Alberta-born photographer based in Calgary. In 2014 she began pursuing her degree at Emily Carr University of Art + Design where her passion for art and photography continued to grow. In 2018, she launched her career as an artist and began selling prints. In 2019, she and her husband quit their respective jobs, left everything behind and traveled to Montana, Taiwan and Nepal, working with a non-profit organization. Stacy's art is heavily influenced by travel and the outdoors, where she finds peace, tranquility, and inspiration. During their 2019 travels, Stacy received training in backpacking, rock climbing, outdoor etiquette & conservation, and wilderness first aid. This training inspired Stacy's artwork even further and her focus now lies on the balance between being in the environment while taking care of it.
Instagram:
@stacyclendining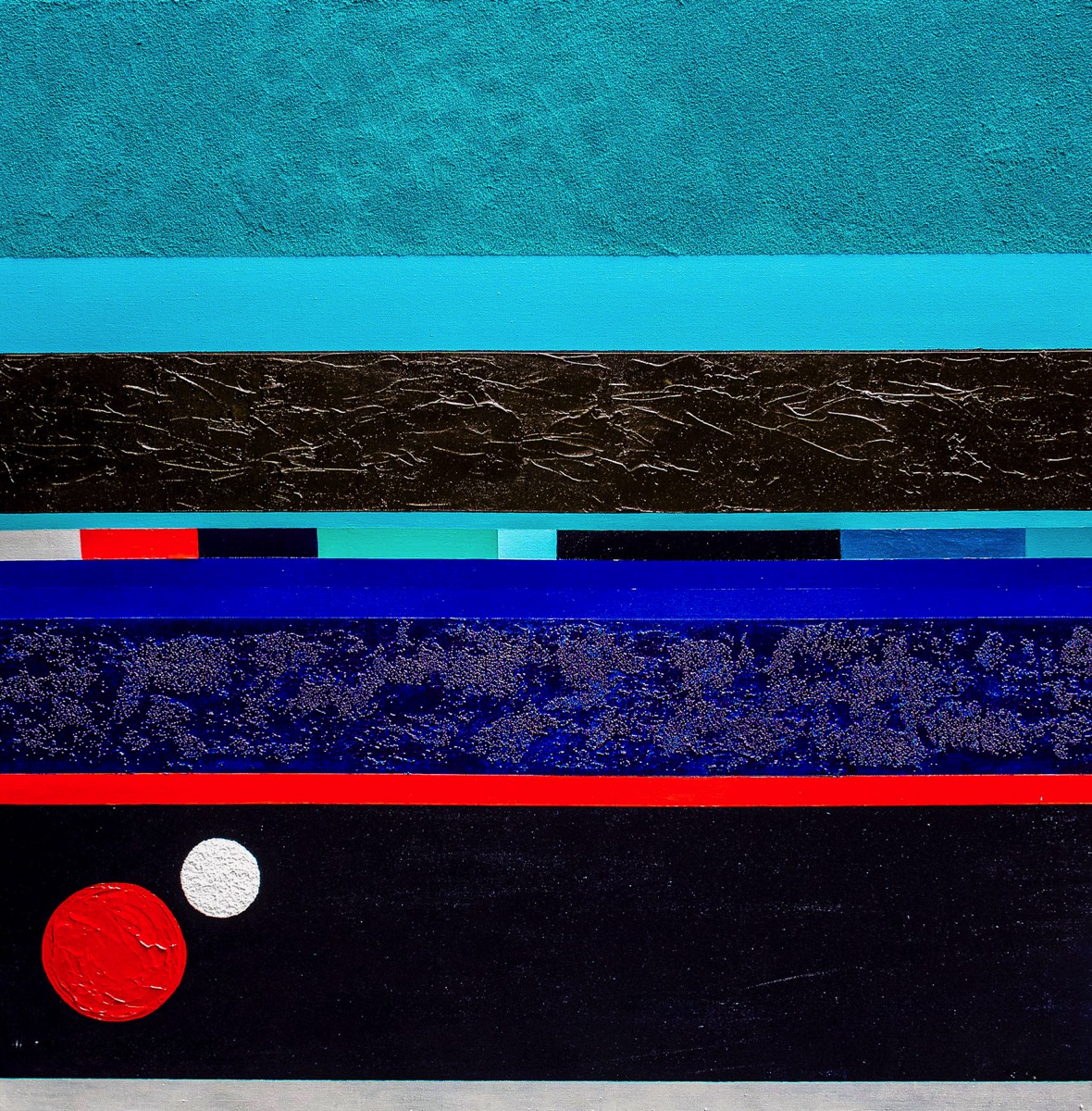 Tammy Eberle
Tammy Eberle is an emerging artist from Calgary. Her artwork infuses acrylic paint with a variety of other mediums, building texture and depth in her bold, non-representational abstractions. Each painting is energized by reflections of vibrant landscapes, exploration of colour relationships, and incorporation of textures, with the intention of designing a visually captivating result. Her artistic inspiration is fuelled by the surprise of each completed vision and the hunger to create something uncommon. Tammy's artwork was recently selected for display in Calgary's performing arts centre, The Southern Jubilee Auditorium, showcasing the series "Reverie". Described as being pleasantly lost in one's daydream-like thoughts, "Reverie" represents Tammy's goal for every viewer. Her solo display accompanied performances in other artistic modalities including the Calgary Philharmonic Orchestra and Alberta Ballet. Tammy's work has been commissioned to many private collections across the country. Engaging in formal education through the University of Calgary and Alberta College of Art and Design, where she developed her comprehension of color theory, design, mixed mediums, acrylic painting, and art history. Tammy reinforces her artistry during the hours spent experimenting in her private studio space located in a downtown heritage building, where art of all genres appears.
Instagram:
@temm.art
|
www.temmart.ca