Join us for closing night of Common Ground Festival 6! One price gets you access to three awesome shows and our post show reception. Festival start time is 7:30pm with a 15-minute intermission between shows. Tickets are $30 per night if purchased in advance. Feel like taking a chance on tickets being left at the door? RUSH TICKETS $20 weekdays (Tuesday – Thursday), $25 Weekends (Friday/Saturday)!
Shows for the evening are listed below.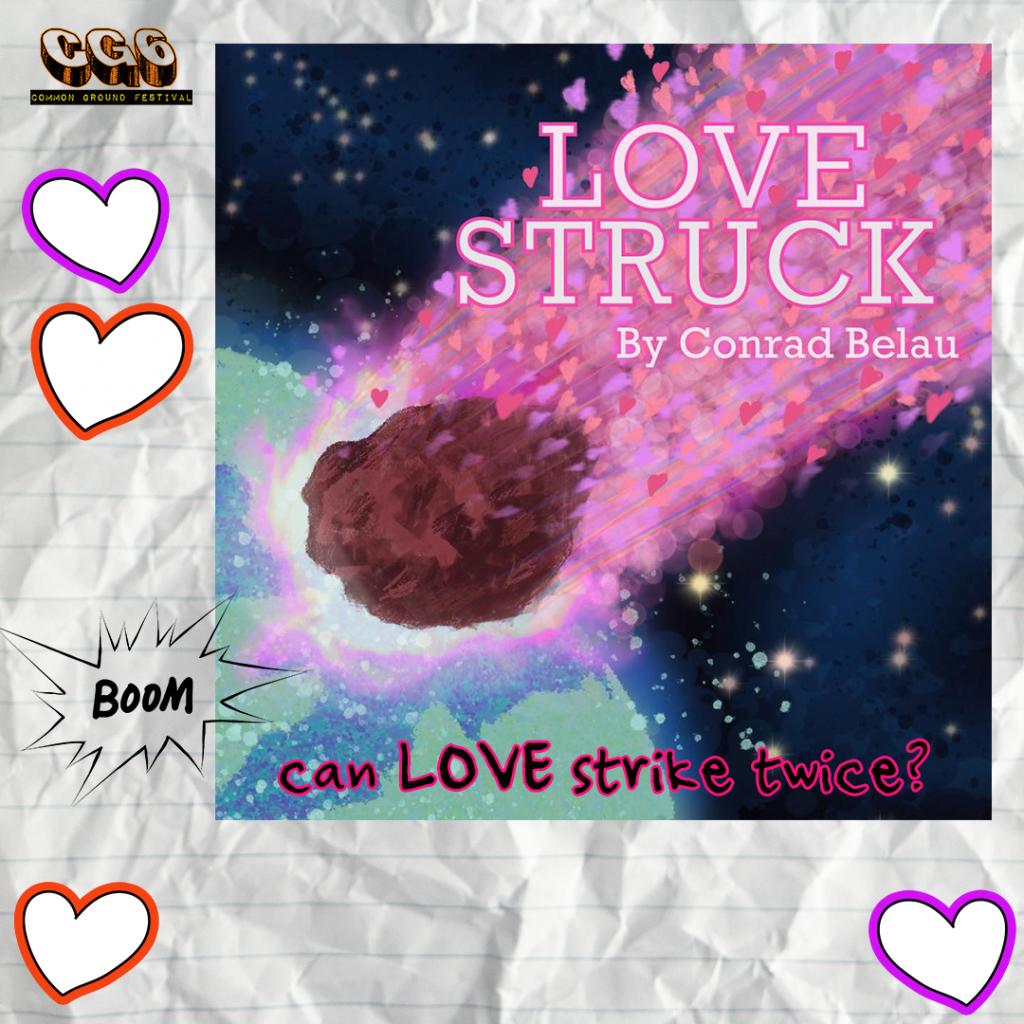 LOVE STRUCK by Conrad Belau
On an ordinary day, a meteor hits a building. Trapped on the top floor is hopeful publishing Aiden and ambitious intern Bobbi. While they wait for their impending doom, Bobbi agrees to a first date with Aiden, should they survive. Five years later, Aiden and Bobbi are in a loving but mundane relationship. In an effort to rekindle the spark of how their relationship started, they decide to take on a series of "firsts". First date, first kiss and first "I love you". But can love strike twice?
Genre: Romantic Comedy
*This production contains explosive sound effects.
June 27 & 30
I AM by AJ Kluck
I have a set of poetry I would like to share! It's thinking about my identity, cultural reconnection, my family, my love and my future. I am mixing my native language with prose and storytelling.
Genre: Poetry
June 30 Only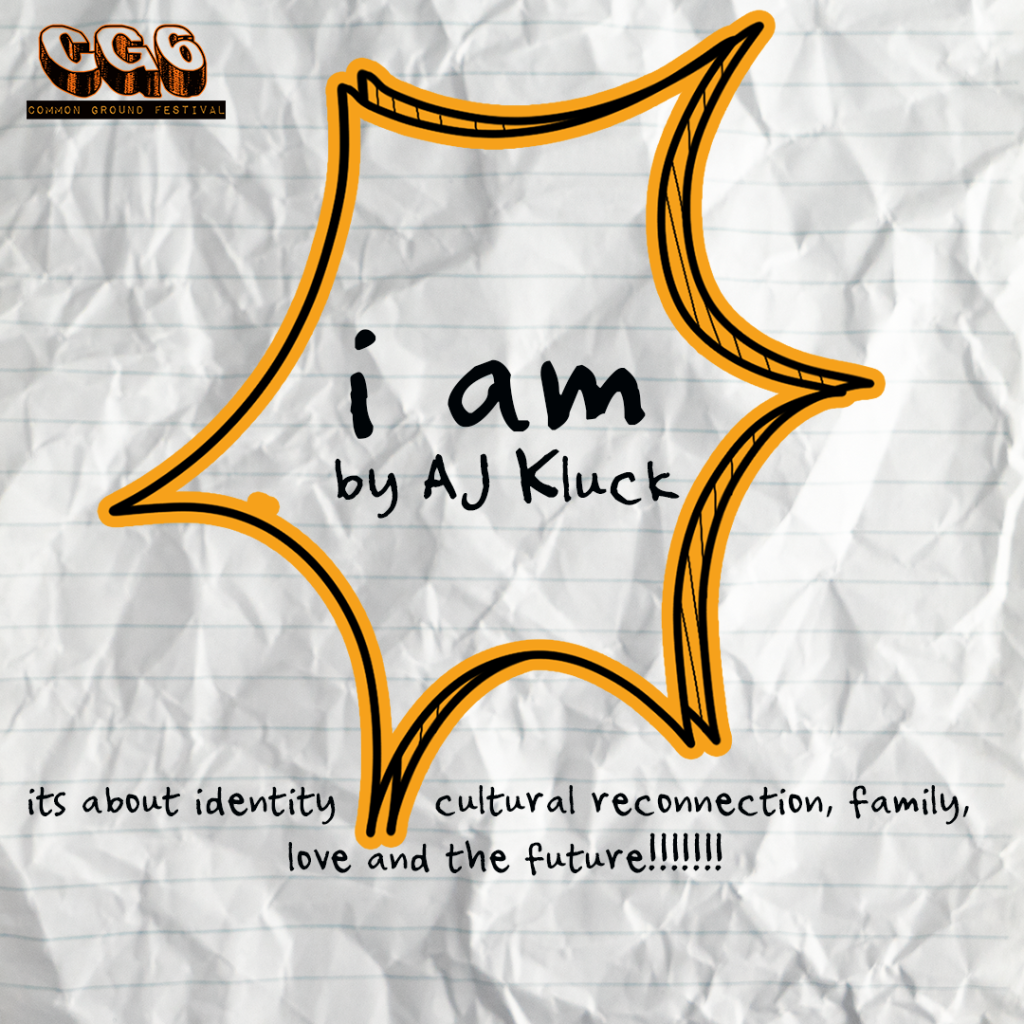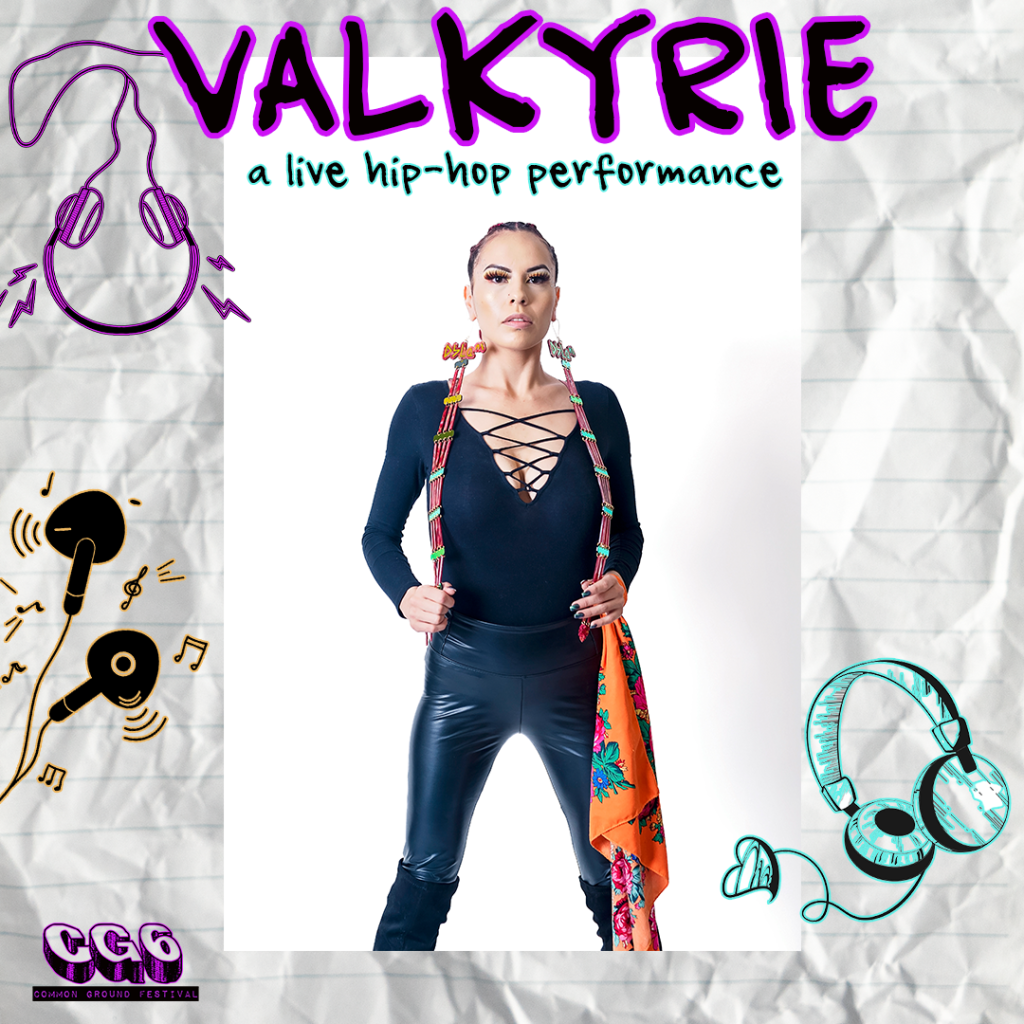 Valkyrie
Live Performance of Original Songs performed by Valkyrie from amiskwacîwâskahikan
(Treaty 6 Territory, Edmonton, AB)
In Norse mythology, Valkyries decide who lives and who dies in battle. This Anishnaabe and Cree emcee decides who wins and loses musically, Valkyrie
thrives as a one-woman force that isn't to be reckoned with. She is the granddaughter of a Residential school survivor and the daughter of a sixties scoop survivor and is a survivor of the child welfare system herself. She recognizes the healing power of music and uses her skills as a lyricist to build community through storytelling. Giving voice to harsh but relatable topics such as growing up in group care, MMIWG, alcoholism, and Intergenerational effects, with songs like U.I.Q and Take Control. She Intends to use both her education and music to Inspire and work with Indigenous and non-Indigenous youth. Valkyrie also brings a sound that you can dance, sing and vibe too! all genres come into play with songs such as Overdue, 6 AM and her remix collection. You can find her debut album "Postponed" on all platforms, along with her latest single "Shut it Down" featuring Pooky G & Crystle Lightning out now. Valkyrie is currently working on her follow up EP.
Genre: Music
June 30 Only