The Pumphouse Theatre has two theatres available for rent, the Joyce Doolittle Theatre (up to 65 seats) and the Victor Mitchell Theatre (up to 315). These two theatres are rented out year-round primarily for theatre productions, Pumphouse Drama Classes and Camps, meetings, corporate functions, and more. Due to the high demand for space, availability is limited.
Please note that The Pumphouse Theatre does not accept rentals for weddings.
You can take a virtual tour of the Pumphouse Theatre by clicking here.
---
TECHNICAL SPECIFICATIONS
Please click on the links below for more information on rental rates and technical specifications:
Rental Rates
Application for Theatre Use
Policies and Procedures
Technical Specifications
Victor Mitchell Ground Plan
Joyce Doolittle Ground Plan
If you have specific questions please contact operations@pumphousetheatre.ca
---
RISER AND PROJECTOR RENTALS
Calgary Foundation Centennial Stage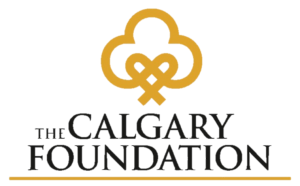 The Calgary Foundation Centennial Stage is a reusable, portable stage provided at a low cost to Calgary's cultural community and made possible through the generosity of the Calgary Foundation. The Centennial Stage is available for use by community and professional arts groups that currently work with the Pumphouse Theatre as well as ethnocultural and community organizations in greater Calgary. To view the Loan Request Form click here. Once the request form has been completed and submitted to the technical director you will be contacted about availability. For more information about borrowing the Calgary Foundation Centennial Stage, please contact the Productions and Operations Manager at 403.263.0079 Ext. 101.
Calgary Foundation Projector Rentals: Available to cultural groups at a subsidized rental fee, please contact operations@pumphousetheatre.ca for more information.
---
BOOKING ENQUIRY