As of March 1, 2022 the Pumphouse Theatre is aligning our public health requirements with the City of Calgary.
As we are also a rental facility some of our clients may require additional measures above the public health orders. Please check with the specific event listing or your point of sale for further details.
We highly encourage the use of masks within the space to assist with mitigating the spread of covid19. When supplies allow, single use masks will be available for patrons who wish to use one.
Cappuccino Theatre's 35MM: A Musical Exhibition
May 26 – June 4, 2022
Evening Shows 7:30pm
Matinees 3:00pm
Tickets are:
$30 Regular/
$26 Students
Plus fees
Music and Lyrics by Ryan Scott Oliver
Based on Photographs by Matthew Murphy

Directed by Chelsea Hall
Musical Direction by Michael Jarzecki

A picture is worth 1,000 words — what about a song? Can a picture inspire a song or fifteen? In 35mm, each photo creates an unique song, moments frozen in time; a glimmer of a life unfolding, a glimpse of something happening. A stunning new multimedia musical which explores a groundbreaking new concept in musical theatre… This intricately woven collection of stories told through song reimagines what the modern American musical can be.

Some Adult Language and Content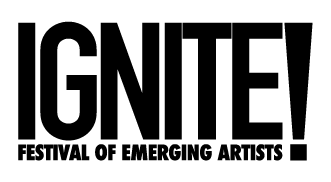 Sage Theatre
Ignite! Festival 2022