As of March 1, 2022 the Pumphouse Theatre is aligning our public health requirements with the City of Calgary.
As we are also a rental facility some of our clients may require additional measures above the public health orders. Please check with the specific event listing or your point of sale for further details.
We highly encourage the use of masks within the space to assist with mitigating the spread of covid19. When supplies allow, single use masks will be available , as supply allows, for patrons who wish to use one.
Unger and Madison are at it again! Florence Unger and Olive Madison, that is, in Neil Simon's hilarious contemporary comic classic: the female version of The Odd Couple. Instead of the poker party that begins the original version, Ms. Madison has invited the girls over for an evening of Trivial Pursuit. The Pidgeon sisters have been replaced by the two Constanzuela brothers. But the hilarity remains the same.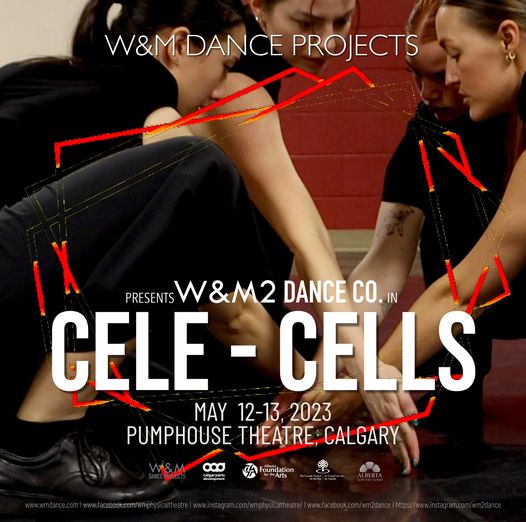 "Captivated and fascinated are the words that best describe my state after seeing CELE… scenes full of poetic eloquence which are built from the simplest elements… CELE is real and very current theatre."

"CELE reveals the mental capitalism, which we live in today; this cult of goals and strategies. The artists remind us of this subtly and poignantly… the pictures created by the dancers awake reflections which resonate in our own biographies…" – Krzysztof Gorski, Gazeta Morska, Gdansk, Poland

Cells introduces the new WM2 Dance Company. It is a work that was created and performed by W&M Physical Theatre with an international cast of performers. It premiered in Calgary in 2002.
Cele (Polish) translated means 'cells' but can also be translated to mean 'goals'. The work explores the power of perceived limits, and the possibility that defined goals can become a prison. It is a work in two parts; Part 2 originally featured Iris Heitzinger, Alanna K. Jones, Wojciech Mochniej, and Johannes Randolf, exploding with powerfully physical themes of ambition, competition, entrapment, alliance, and enmity. These roles are now shared by the new WM2 Dance Company.
With original sound design by Sean Gamble and Wojciech Mochniej, set and costume design in collaboration with Conroy Nachitgall, and lighting by Steve Isom, this new collective of artists creates a visual world of striking simplicity and depth.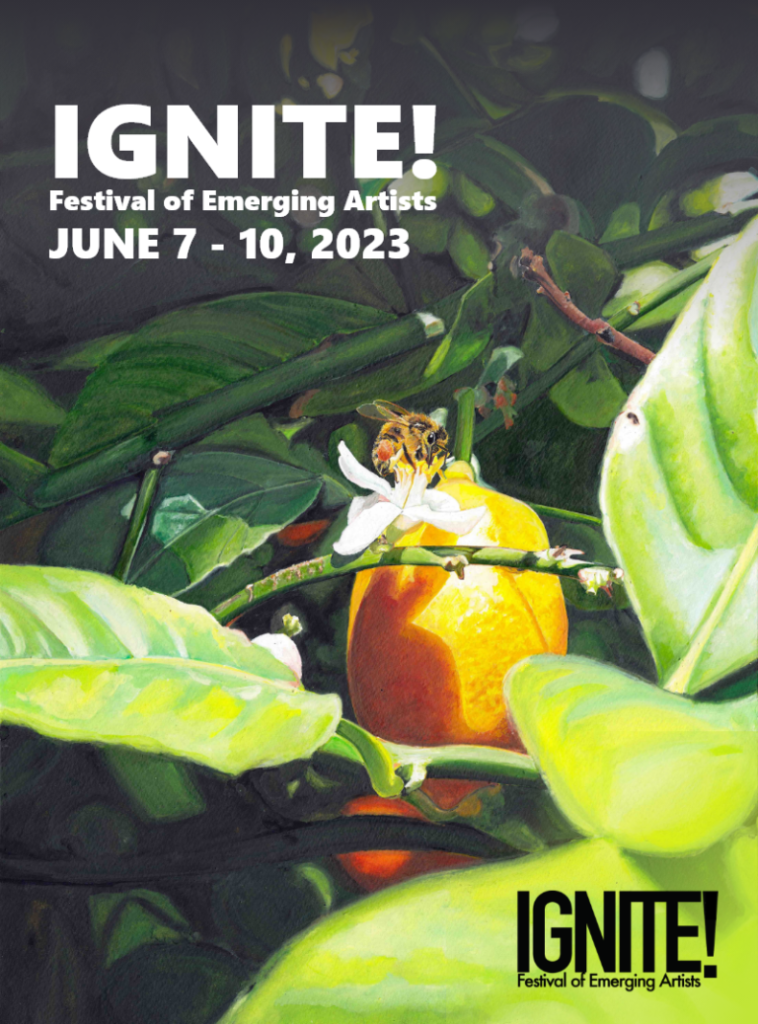 Sage Theatre
Presents
Ignite! Festival
June 7 – 10, 2023
Every year in June, Sage Theatre presents the IGNITE! Festival of Emerging Artists – a  multi-disciplinary, 4-day festival of emerging art and artists. It's big, it's bold, it's beautiful! With 100 artists programmed each year, IGNITE! is a fantastic development, networking, and presentation opportunity for Calgary's artists. 
IGNITE! is a festival dedicated to supporting, mentoring and presenting early career artists of all disciplines. IGNITE! allows artists to embrace risks in a supportive environment while providing resources, a bridge to the professional arts community, and meaningful opportunities for collaboration and community building with their peers
Green Fools Theatre
Presents
Deep Dish: Pizza With A Side Of Circus
June 16 – 17, 2023 @7:00pm
Deep Dish, Samantha Halas' new one-woman theatrical contortion show, deftly balances a poignant personal journey with a rocking' retro vibe and will delight audiences of all ages. Helen, Samantha's character, is keen to please her customers but bumbles orders, sets the table in handstands and juggling water as she comes to realize who she really is. Halas generously shares her struggles with class, insults and expectations, while performing world-class antipodism (contortion foot juggling)… with pizzas! Deep Dish is charmingly funny and deeply touching.
Samantha Halas is a contortion artist and antipodist from Winnipeg, Manitoba. Drawing on her own personal journey from waitress who becomes a professional circus artist, Samantha brings a humble and captivating presence to the role of the waitress Helen in "Deep Dish." Following a lifelong dream, she began her intense physical training in her 20s in China, Mongolia, San Francisco, and Montreal. She has worked for companies including Luna Caballera, Balancing on the Edge, Haute Vol and Red Sky Performance as well as many self produced shows. You can also catch her featured in the horror film "Elevator Game" coming soon to theaters. Samantha masterfully brings the audience with her on Helen's journey as she sheds the role of the waitress and bends far beyond society's expectations into jaw dropping acrobatics!
Performed/written: Samantha Halas; Directed/written: Krin Haglund; Choreographed: Marie-Eve Dicaire, Laurence Racine, Chloe Seyrez; Special help from: Louis Barbier, Colin St. Cyr Duhamel, Dean Bareham, Canada Council for the Arts, Winnipeg Arts Council, Manitoba Arts Council, TOHU and EnPiste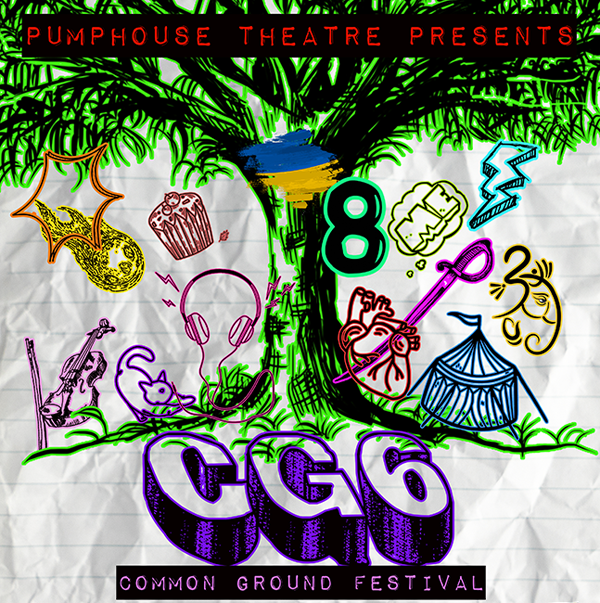 They had a thing, we had a stage; So join us for the sixth edition of the Common Ground Festival.
Come enjoy a wide variety of live performance ranging from music, poetry, new scripts, comedy, drag and circus performances. 2-3 three shows per night, with 2 hours of entertainment for the price of $30 for the whole evening!