THE COMMON GROUND FESTIVAL RETURNS
WITH A BRAND-NEW TIME SLOT!!!

This November, we are so pleased to be presenting this with the Pumphouse to bring you seven new acts from the finest emerging artists Alberta has to offer!!!!
Tonight's presentation has three amazing shows.
Approximate run time 90 minutes with an intermission between each show.
To buy tickets for this day click here, call 403-246-2999 or take your chance at the door!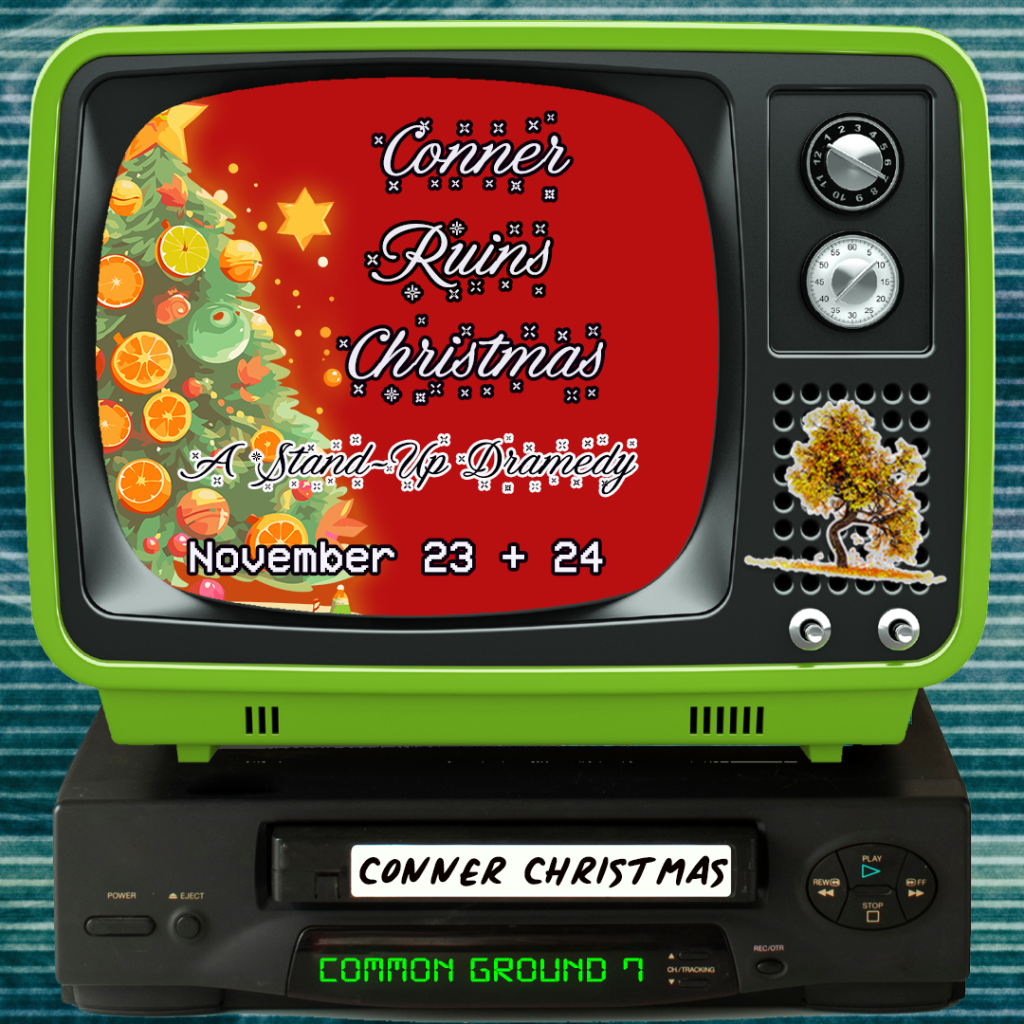 Conner Ruins Christmas: A Stand-Up Dramedy
November 24 Only
Genre: Comedy
A Stand-Up Dramedy by Conner Christmas: A solo show about our relationship with Christmas. It captures the magic of Christmas as a kid, the growing pains of the holiday season as an adult, and Conner's own relationship to Christmas, through song, stand-up comedy, and storytelling. Come celebrate and critique Christmas as you learn the history of Christmas past, the feeling of Christmas present, and goals for Christmas future. Take a deep dive into nostalgia, and reconnect with the magic we've all felt during the holidays.
J.G (a psychedelic juggling experience) by Schuyler Snowdon
November 23, 25 & 28
Genre: Physical Theatre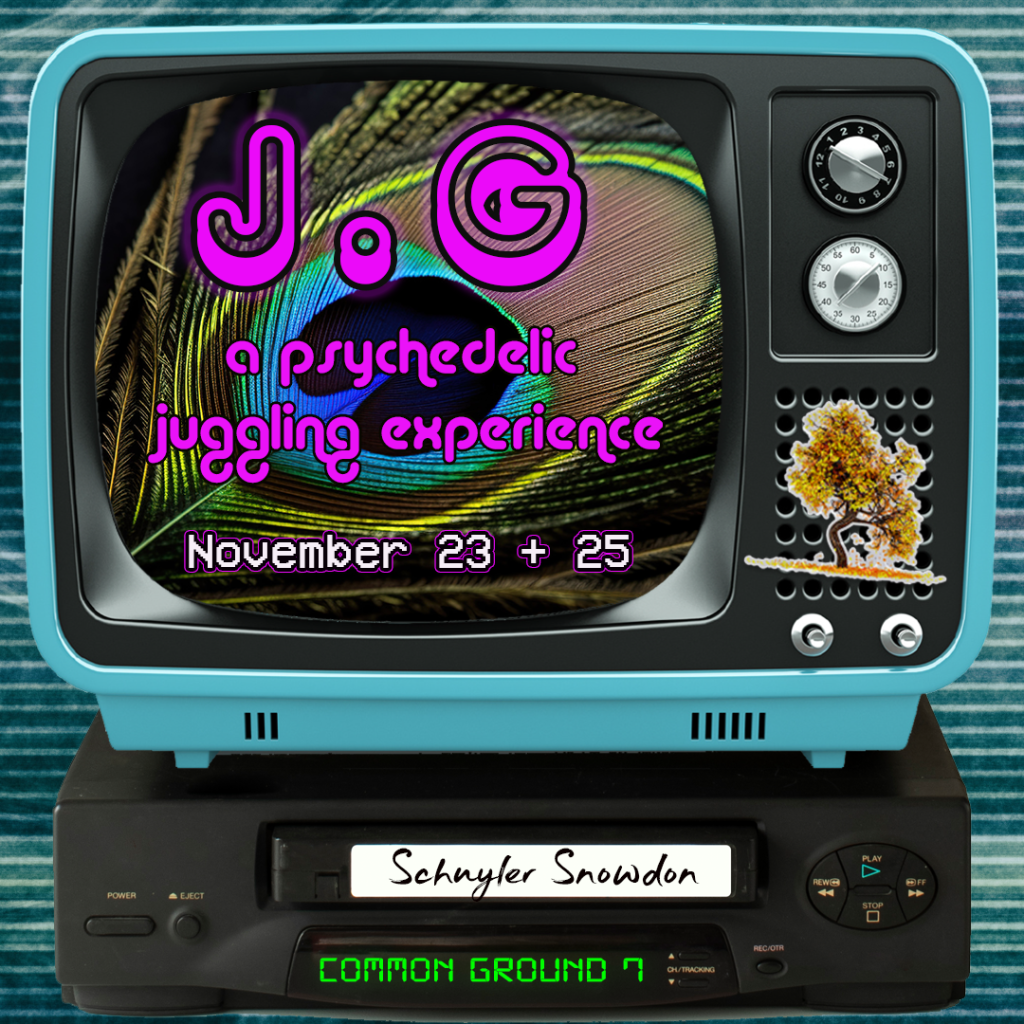 What is a juggling experience? Nobody really knows what a juggling show is, they can't picture what a show with just a juggler is going to be. I blame magicians.
Everybody can picture a magic show in one form or another, so jugglers just get called magicians. Which feels vaguely unfair.
This show isn't going to help the confusion. Picture a dark room with colourful lights, and a surrealist attitude. It's what happens when a modern dance show, big top circus and 1800s illusion show meet. It lives or dies on its vibes. My whole career has been putting together shows that people like but struggle to describe. You need to come see J.G. A Psychedelic Juggling Experience, because it's like nothing you've ever seen before.
*This production contains the use of black lights and some flickering effects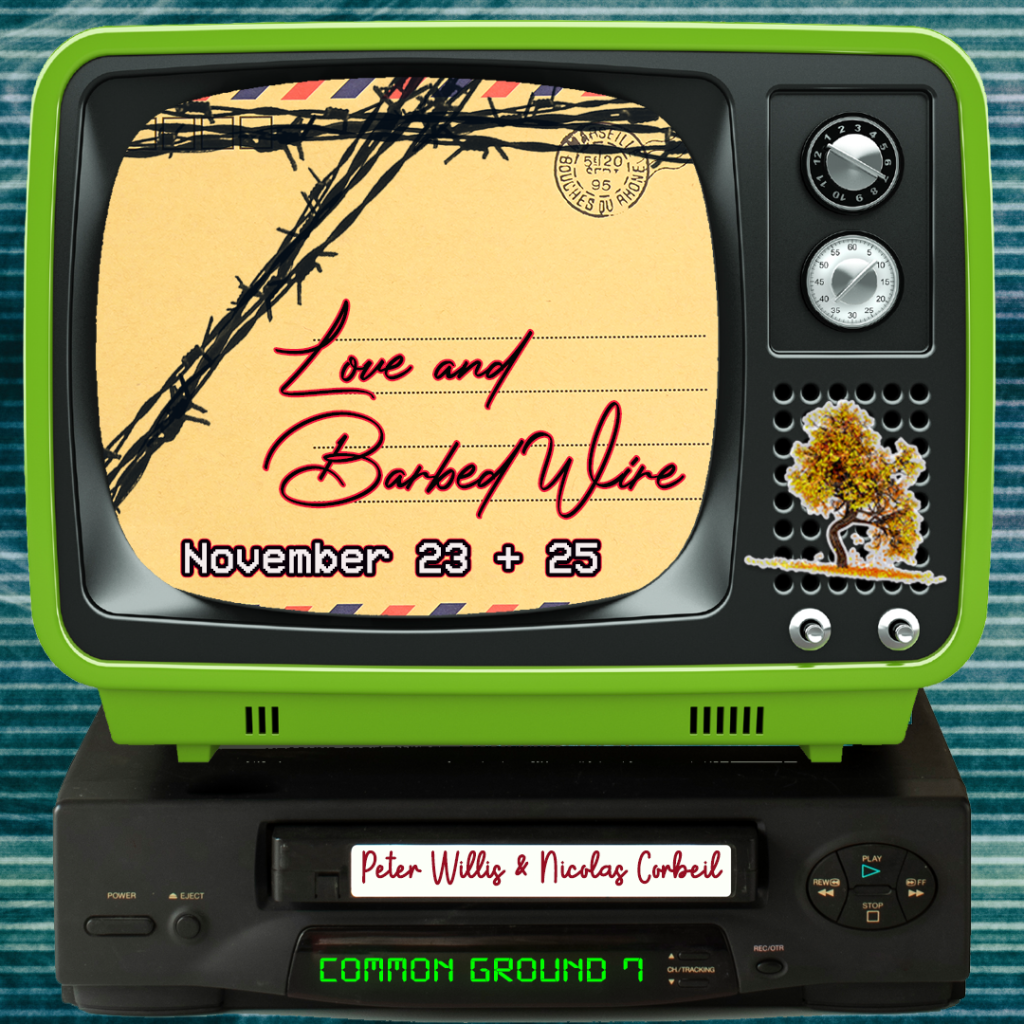 Love and Barbed Wire by Peter Willis & Nicolas Corbeil
November 23, 25 & 28
Genre: Musical
Love and Barbed Wire is a musical revolving around a couple celebrating their 50th wedding anniversary in the early 1960's. As per their own tradition, they reminisce and celebrate their time together by reading aloud a selection of their letters to one another from when they were newlyweds and then separated by World War One. Love and Barbed Wire honours the dedication and sacrifices made by so many during this time, and the capacity for change and gratitude within us all.