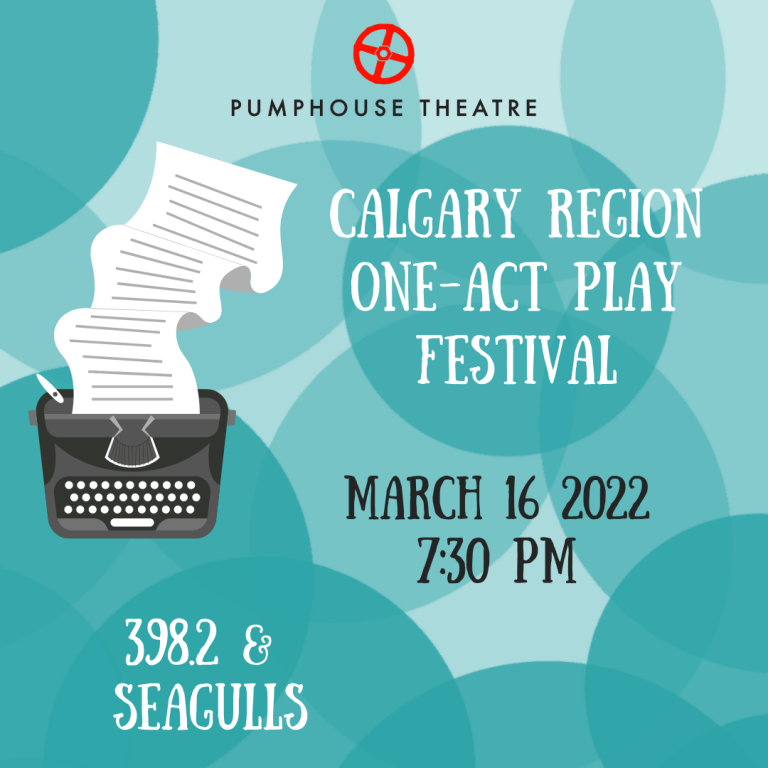 Join us for the 37th Annual Calgary Region One-Act Play Festival!
After a hiatus due to the COVID-19 pandemic, The Pumphouse Theatre and Alberta Drama Festival Association are finally back again! The One-Act Play Festival offers something for everyone.
Tickets are $15 General Admission. Buy them here
SHOW #1 398.2 by Sya Sen
Presented by Daisy Theatre
SHOW DESCRIPTION: A jaded librarian lives a monotonous existence until a new face walks through the library doors and forces him to confront his preconceptions. 
GROUP BIO: The Daisy Theatre's dream is to produce short productions that make the audience think and smile; observing life, characters, and social issues with empathy and humor. 

FEATURING: 
Konoda


Comedy | 30 min
398.2 is produced with permission by the playwright
SHOW #2 Seagulls by Caryl Churchill
presented by Night Theatre

SHOW DESCRIPTION: A woman with an extraordinary gift begins to fear her powers are waning.
GROUP BIO: Founded in 2021, Night Ducks is a creative collaboration of Andrea Greening and Martina Laird-Westib, who have a passion to showcase dynamic female characters "past the slippery season of youth." Night Ducks' premier production of "Bluebirds", by Vern Thiessen launched them into the Calgary theatre community where they are inspired to create community for emerging artists. 
FEATURING
Andrea Greening
Martina Laird-Westib
Nathan Crockett
 
Drama | Comedy | 35 min | ADVISORY—Strong Language and loud voices
Seagulls is produced with permission by Concord Theatricals