As part of Pumphouse Theatre's 50th Anniversary, we are asking for short video submissions. We kindly ask you to share your experiences that have taken place at the Pumphouse Theatre right here: https://forms.gle/bdJwKtZXxfCpm1BBA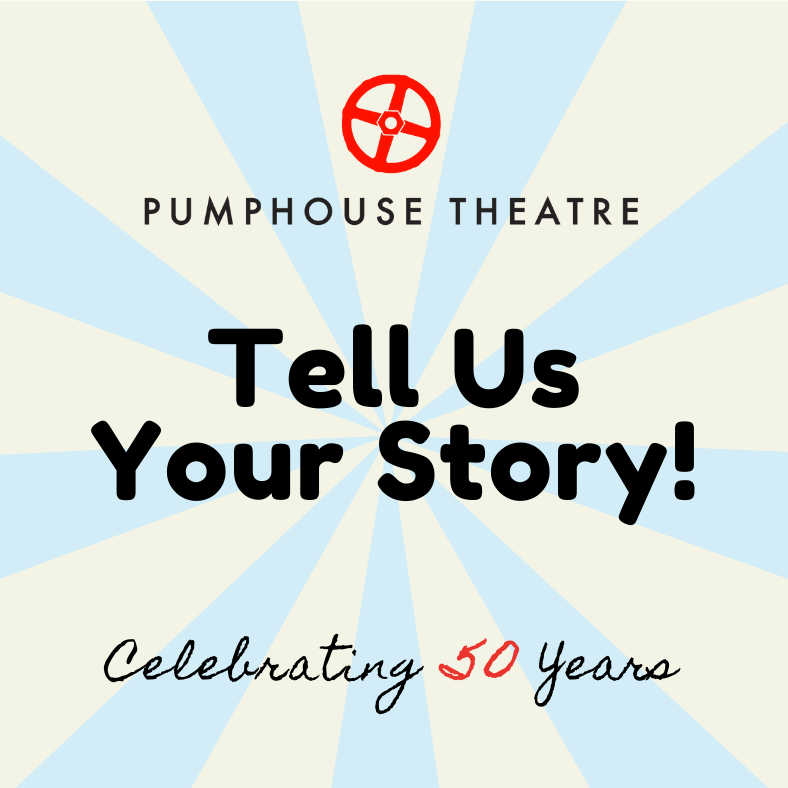 Join us for an evening of celebrating 50 years of history.
Date:
March 9, 2022
Time:
Doors at 6:00pm with entertainment, presentation at 7:30pm.
Where:
2140 Pumphouse ave. SW Calgary, Alberta T3C 3P5
RSVP here before March 9
tickets are complimentary but limited.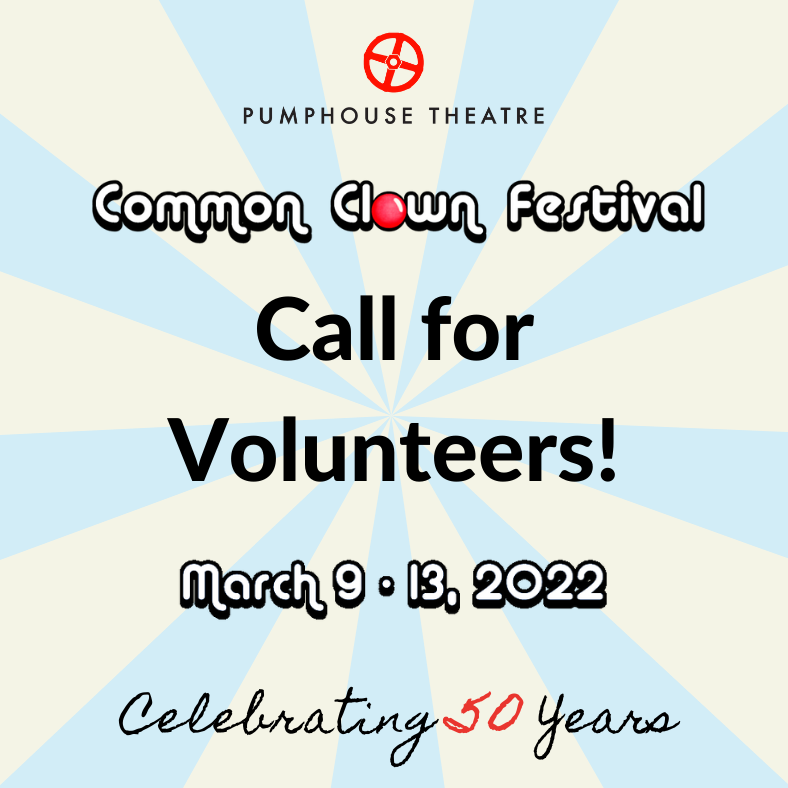 We are looking for volunteers ushers for each night, and two matinees of the upcoming Common Clown Festival. Volunteers will see the shows for free!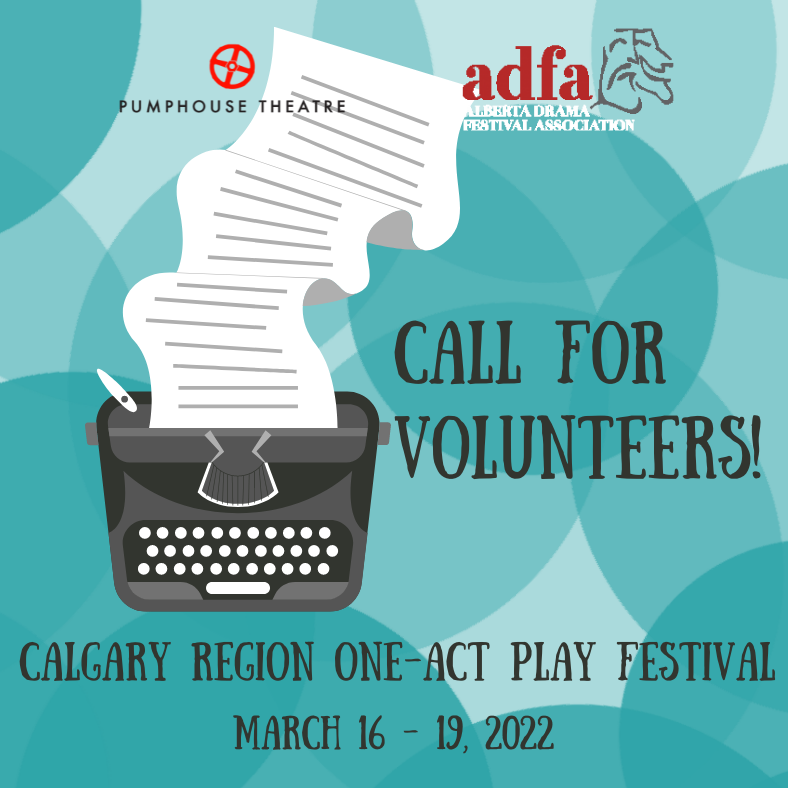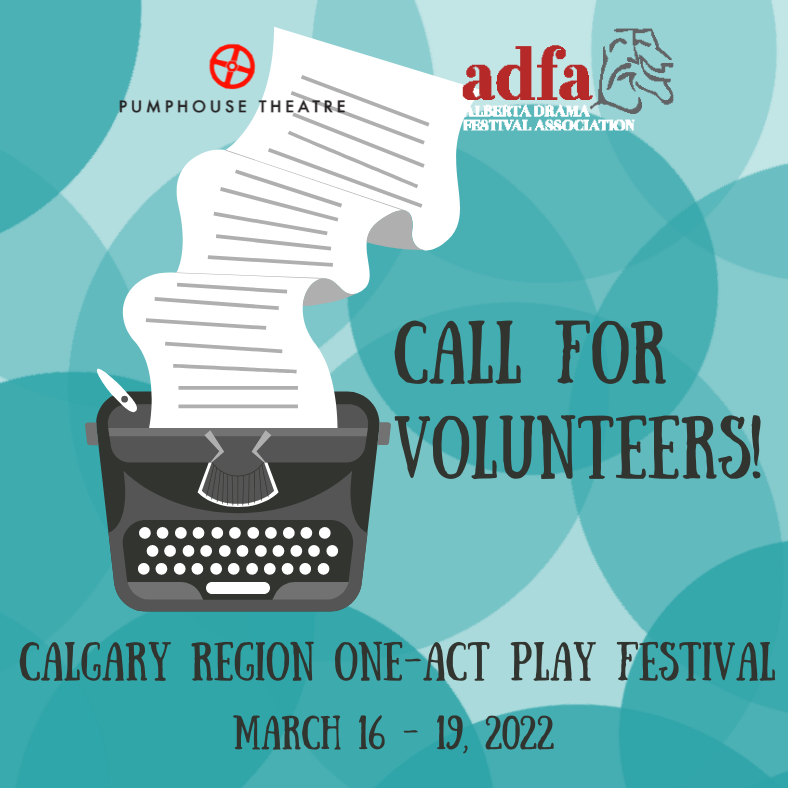 We are looking for volunteer ushers for each night of the One Act Play Festival. Volunteers get to see the shows for free. 

Pumphouse Theatres Society at our beginning started as the Calgary Youth Drama Society because our founders saw a need in the community not only for youth drama education but also for a community gathering space after the Calgary Allied Arts Centre closed in 1969. We wanted to fulfill a need in the community for a space for art to incubate and grow. Our organization was incorporated on March 9, 1972 and spent almost 18 months working with multiple levels of government and the community to make this dream a reality.
According to our archives the Pumphouse Theatres very first set of performances was a festival held over a weekend in August 1973. It had something for everyone, puppet shows, music, dance, along with traditional theatre. To celebrate our 50th anniversary we took inspiration from this event and we continue striving to meet those expectations and fulfilling our founders vision. Over the next ten days we will have two festivals in a row complete with music, dance and theatrical performances of all kinds, just like we did at our start.
Over 10 days in March 2022 we are ambitiously presenting the great work that would normally be seen in three different festivals spread over a full season. The Calgary Clown Festival and Common Ground Festival are partnering for one time only to give you the Common Clown Festival where you will be able to see everything from emerging dramatic new works to whimsical comedy. This will be immediately followed by our long running One Act Play Festival presented in partnership with the Alberta Drama Festival Association.
On top of all of that there will also be tributes to 50 years of hard work and fantastic performances that got us to where we are today.
Thank you to everyone who has made the last 50 years at the Pumphouse Theatres possible.