---
5-Day Intensive Workshop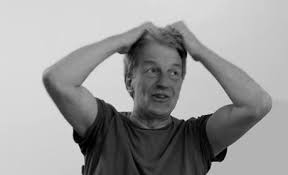 with Jon Davison
Monday, September 9th – Friday, September 13th, 9:00 am – 5:00 pm
$650 Regular / $500 Early Bird
This workshop starts with a look at the fundamental dynamics of clowning, how to make yourself and your friends look stupid so we will love and laugh at you.
Converting our habitual fear of ridicule into the pleasure of laughing at ourselves, we can use it to make others laugh and experience the freedom of the clown. How do clowns do what they do, how does your stupidity make you a success, and how does the unthinkably ridiculous come about?
Clowning is sometimes shrouded in mystery but in reality it's a very simple mode of performance. This workshop uses simple exercises rooted in laughter response in order to access clowning in the most direct manner possible.

A LITTLE BIT ABOUT JON: Jon Davison has been a clown performer, teacher, director and writer for the last 30 years. He taught clown, improvisation and acting at the Institut del Teatre de Barcelona from 1996-2006, when he became a co-founder of the Escola de Clown de Barcelona. From 2007-2010 he was a Research Fellow investigating contemporary clown/actor training at Royal Central School of Speech and Drama, where he obtained his PhD in Clown Performance Practice and is now Visiting Lecturer. He has performed at festivals, theatres, tents, streets and bars throughout Europe, and is currently produces the monthly clown performance Friday Flop. He has published two books, Clown: Readings in Theatre Practice (2013) and Clown Training – a practical guide (2015), both with Palgrave Macmillan. He runs the London Clown School, providing regular clown workshops in the UK, and teaches regularly around the world.
Registration
$500.00 + fees EARLY BIRD (register before August 9th)
$650.00 + fees REGULAR
---
The Art of Physical Comedy Workshop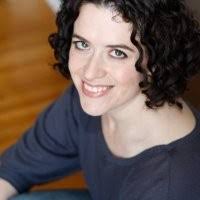 with Cheryl Hutton
Tuesday, September 10
6:00 pm – 8:30 pm
Ages 13 – 17
Registration: $35
Wednesday, September 11
6:30 pm – 9:30 pm
Adult Classes
Registration: $50
Get specific with your body's physical actions and reactions and avoid being the oh-so-boring "talking head" on stage! Expand your physical vocabulary, and develop tools for playing comedy using the techniques of physical impulses, improvisation, slapstick, and accidents, in solo and group exercises.

The course will cater to all levels of experience and abilities – those who have done this work before and those who are fresh. We recommend this course as the perfect place to explore and learn. Come and join the fun!


A LITTLE BIT ABOUT CHERYL: Cheryl is an actor and theatre instructor having trained at Mount Royal University (Calgary), the Atlantic Theater Company (New York), and with Master Clown/Theatre Guru, Philippe Gaulier (Paris).  She has performed at Theatre Calgary, Lunchbox Theatre, Cowtown Opera, Sage Theatre, Quest Theatre, Shakespeare in the Park, Shadow Productions, Great West Theatre, and Pleiades Theatre.
Cheryl has been nominated for a Betty Mitchell Theatre Award for Best Performance by an Actress in a Comedy or Musical, as well as a recipient of a Calgary Theatre Critics' Award as well as a Betty Mitchell Theatre Award for Best Ensemble. A lover of new play development, Cheryl often workshops and performs in readings of new plays with Alberta Playwrights' Network, Alberta Theatre Projects' Fresh Prints young writer's program, and the Stage One series at Lunchbox Theatre.
Cheryl is Co-founder of physical comedy theatre company, Trepan Theatre, is an Artist in Residence with Quest Theatre for the last 15 years, an Artist in Residence with Evergreen Theatre, a Voice-Over recording artist, an ensemble member of Dirty Laundry (Calgary's Live, Improvised Soap Opera), and has taught Physical Theatre/Comedy workshops at the Calgary High School Drama Festival, Calgary Stampede School, the Jubilee Auditorium's Jube School, and at various schools around Calgary. Cheryl is Mom to 6 year old Kingsley, and 2 year old Vivien.