Join us for Common Ground Festival 6! One price gets you access to two awesome shows and close to two hours of entertainment!
Festival start time is 7:30pm with a 15-minute intermission between shows. Tickets are $30 for the night.
Shows for the evening are listed below.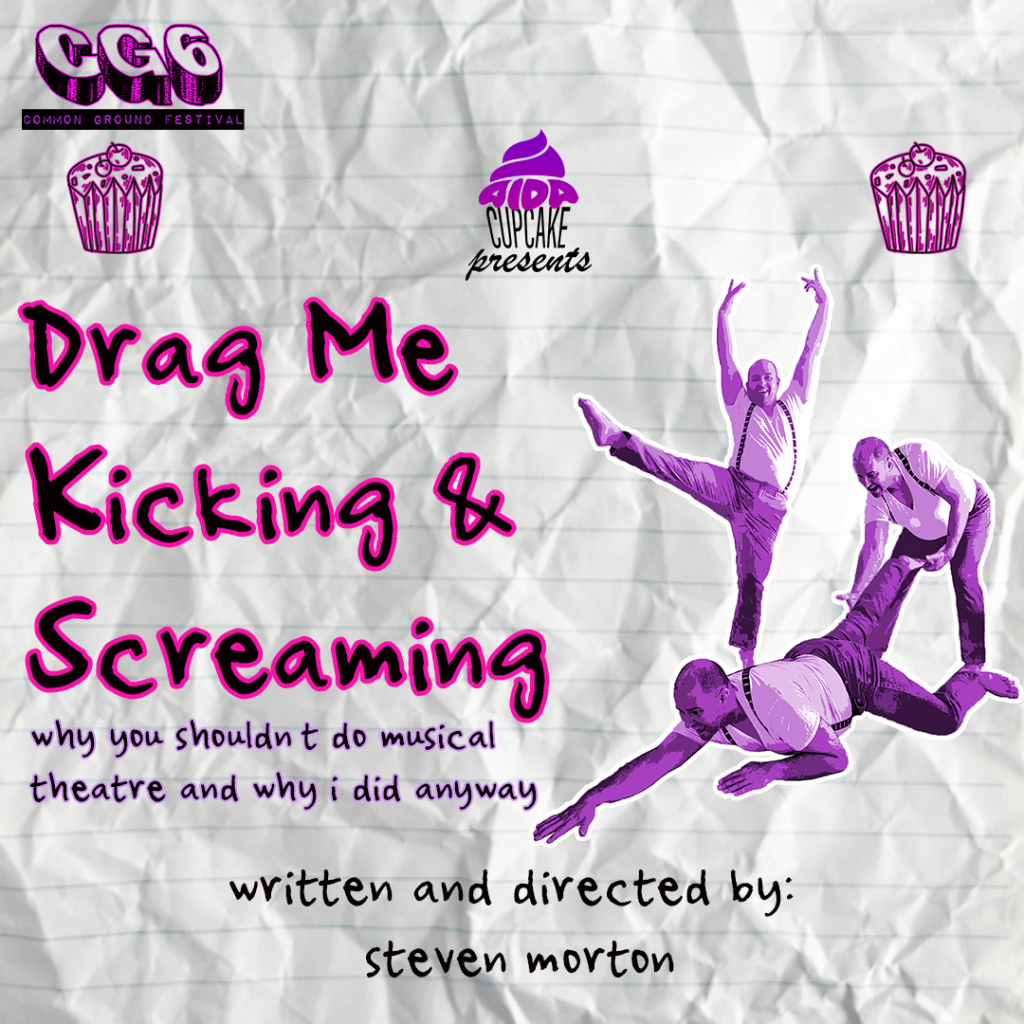 Aida Cupcake Presents: Drag Me Kicking and Screaming (Why You Shouldn't Do Musical Theatre and Why I Did Anyway) by Steven Morton
You may have seen the critically acclaimed "Drag Me To The Opera," well this new show is a companion piece, a prequel if you will. Peer a little deeper into my past as I take a foray into the musicals and the moments that dragged me kicking and screaming through life.
Genre: Drag, Musical
June 23 & 28
Music as Puppetry by James Watson and Jocelyn Mah
Composer/ Violinst James Watson and Dance Artist Jocelyn Mac join forces to present a music-movement-mask collaboration! The first half of the work is a contemporary exploration of the qualities of each musical key based on a historical text published in 1682. The second section draws on elements of swing, mask work, theatre and above all, a sense of light heartedness
Genre: Physical Theatre
June 23 & 29