Join us for Common Ground Festival 6! One price gets you access to two awesome shows and close to two hours of entertainment!
Festival start time is 7:30pm with a 15-minute intermission between shows. Tickets are $30 per night if purchased in advance. Feel like taking a chance on tickets being left at the door? RUSH TICKETS $20 weekdays (Tuesday – Thursday), $25 Weekends (Friday/Saturday)!
Shows for the evening are listed below.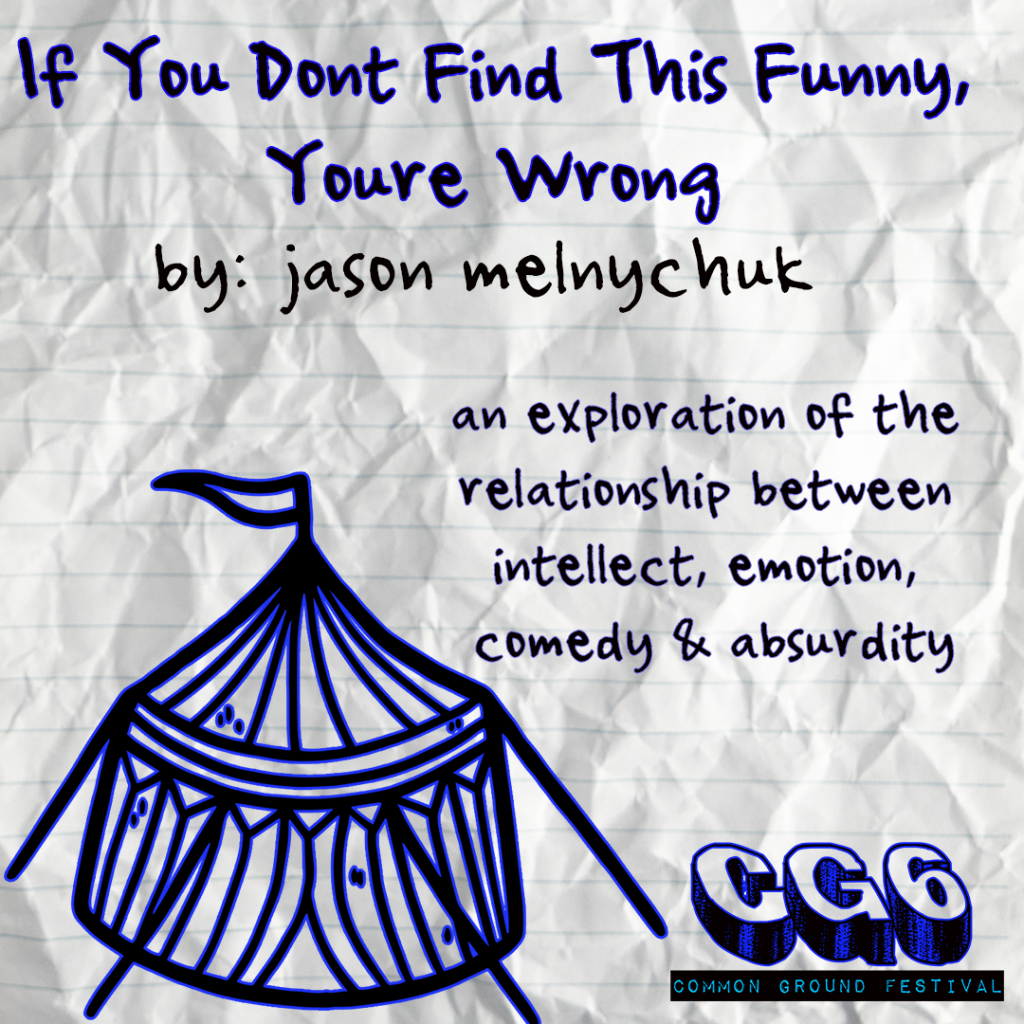 If You Don't Find This Funny, You're Wrong by Jason Melnychuk
With original music, comedy, circus, puppetry and physical theatre, Jason leads the audience through exploration of the relationship between intellect, emotion, comedy and absurdity culminating in a climactic revelation about the power of silliness and joy!
Genre: Physical Theatre, Circus
*This production contains partial nudity.
June 27 & 29
LOVE STRUCK by Conrad Belau
On an ordinary day, a meteor hits a building. Trapped on the top floor is hopeful publishing Aiden and ambitious intern Bobbi. While they wait for their impending doom, Bobbi agrees to a first date with Aiden, should they survive. Five years later, Aiden and Bobbi are in a loving but mundane relationship. In an effort to rekindle the spark of how their relationship started, they decide to take on a series of "firsts". First date, first kiss and first "I love you". But can love strike twice?
Genre: Romantic Comedy
*This production contains explosive sound effects.
June 27 & 30