Join us for Common Ground Festival 6! One price gets you access to three awesome shows and close to two hours of entertainment!
Festival start time is 7:30pm with a 15-minute intermission between shows. Tickets are $30 per night if purchased in advance. Feel like taking a chance on tickets being left at the door? RUSH TICKETS $20 weekdays (Tuesday – Thursday), $25 Weekends (Friday/Saturday)!
Shows for the evening are listed below.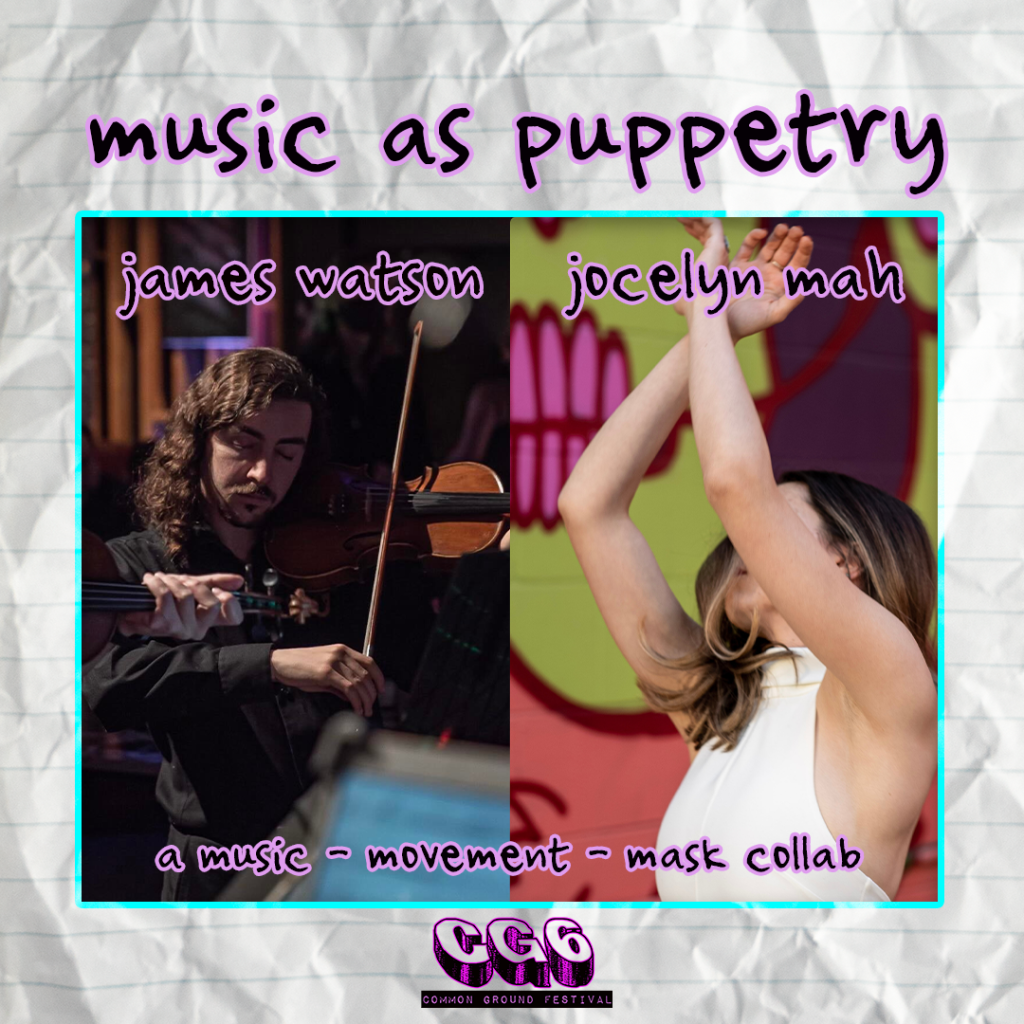 Music as Puppetry by James Watson and Jocelyn Mah
Composer/ Violinst James Watson and Dance Artist Jocelyn Mac join forces to present a music-movement-mask collaboration! The first half of the work is a contemporary exploration of the qualities of each musical key based on a historical text published in 1682. The second section draws on elements of swing, mask work, theatre and above all, a sense of light heartedness
Genre: Physical Theatre
*This production contains the use of a fog machine.
June 23 & 29
Cats and Other Miscellaneous Pleasures by Angie Bustos
A short dramatic play about how it is the simple pleasures in life that make life worth living. Like petting your cat and getting to know a stranger on a random rooftop.
Genre: Drama
*This production deals with mature subject matter including suicidal ideation.
June 29 Only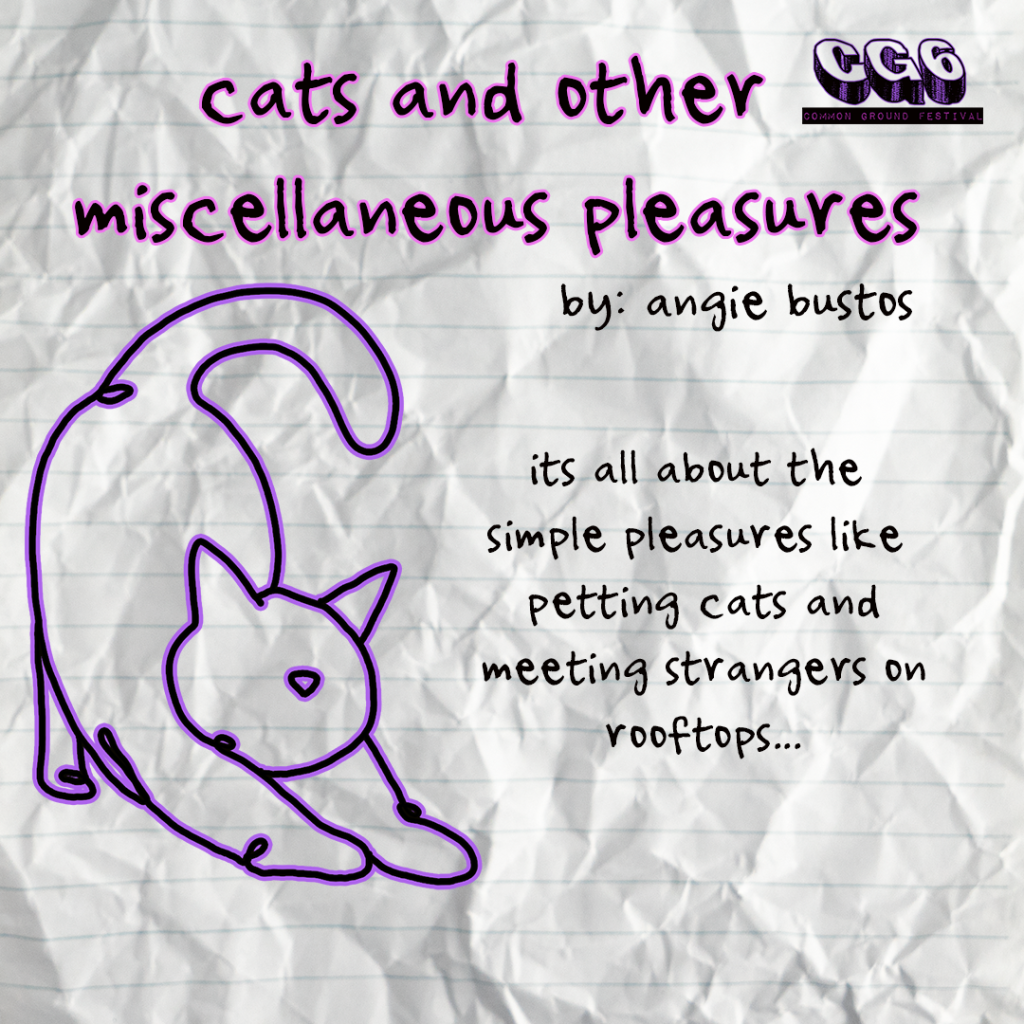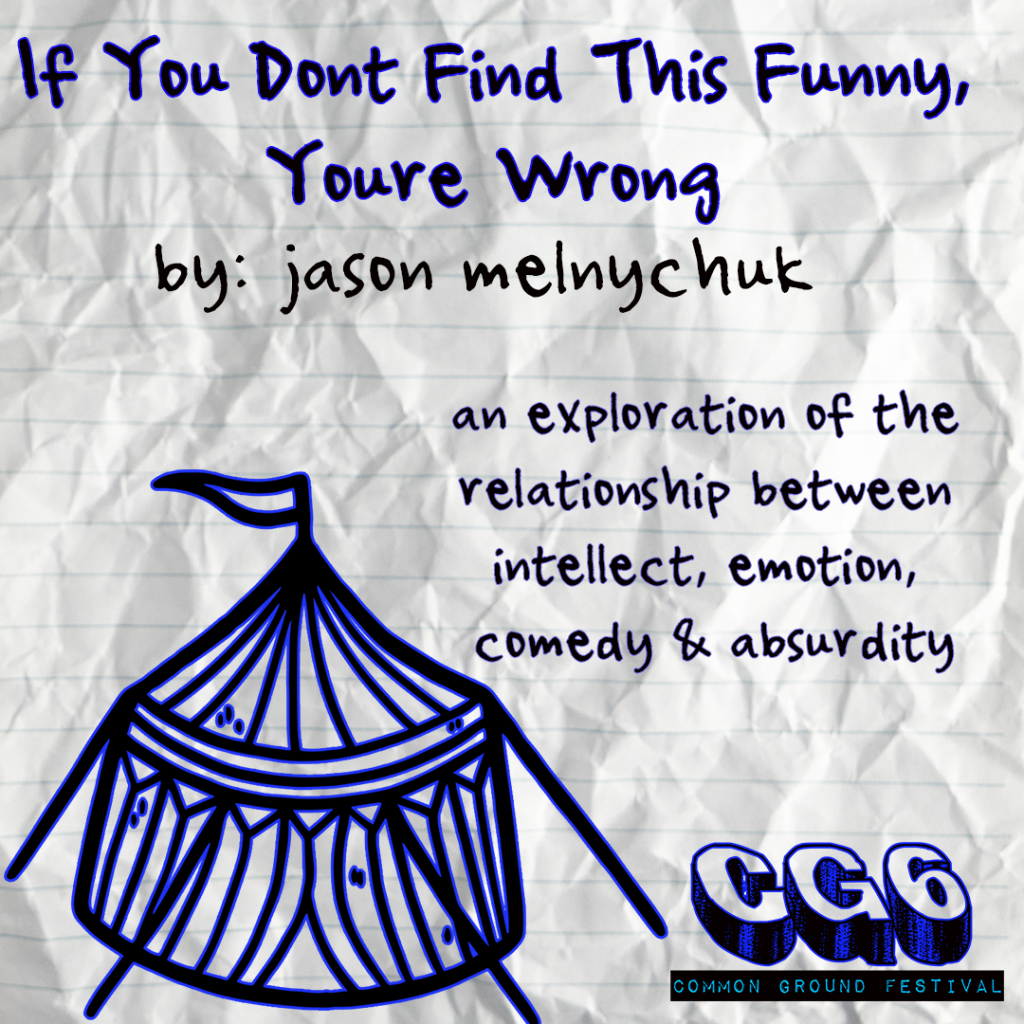 If You Don't Find This Funny, You're Wrong by Jason Melnychuk
With original music, comedy, circus, puppetry and physical theatre, Jason leads the audience through exploration of the relationship between intellect, emotion, comedy and absurdity culminating in a climactic revelation about the power of silliness and joy!
Genre: Physical Theatre, Circus
*This production contains partial nudity.
June 27 & 29